Ten of Clubs Karma Card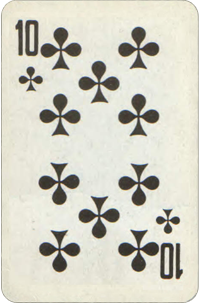 In your past lives, you have developed healthy mental attitudes and established security by stabilizing, controlling your emotions and reactions to the events in life. As a result, you appear strong internally. 10 of Clubs symbolizes knowledge, its acquisition, and dissemination. It stands for mental processes, approaches, and reactions, ideas and communication, education and mind-training. You can easily apply your knowledge in practical ways. You have no trouble establishing a right sense of values.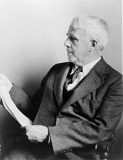 In three words I can sum up everything I've learned about life: it goes on.
- Robert Frost
Your Destiny Birth Card