Charles Bukowski

Henry Charles Bukowski was a German-born American poet, novelist and short story writer. His writing was influenced by the social, cultural and economic ambience of his home city of Los Angeles. It is marked by an emphasis on the ordinary lives of poor Americans, the act of writing, alcohol, relationships with women and the drudgery of work. Bukowski wrote thousands of poems, hundreds of short stories and six novels, eventually publishing over sixty books. In 1986 Time called Bukowski a "laureate of American lowlife".[6] Regarding Bukowski's enduring popular appeal, Adam Kirsch of The New Yorker wrote, "the secret of Bukowski's appeal. . . [is that] he combines the confessional poet's promise of intimacy with the larger-than-life aplomb of a pulp-fiction hero."
Birth Card
Birthday: August 16, 1920
Ten of Clubs Soul Urge: 42/6 Life Path: 36/9 Attitude: 24/6
"How in the hell could a man enjoy being awakened at 8:30 a.m. by an alarm clock, leap out of bed, dress, force-feed, shit, piss, brush teeth and hair, and fight traffic to get to a place where essentially you made lots of money for somebody else and were asked to be grateful for the opportunity to do so?"
More
Charles Bukowski Quotes
Ten of Clubs Quotes
---
---
What is Your Birth Card?
Enter your birth day and find out who you are.
Your Destiny: Major Themes
What destiny has in stock for you? Are you a potential millionaire and not know about it? What is your prime motivation in life and how to use to achieve success?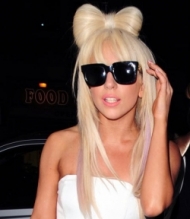 I work very hard, but when God opens that door for you - when life opens that door for you, I should say - I think it's important to be giving, to return the love back.
- Lady Gaga
People Saying
I really happy today to my name meaning
July 16, 2019 20:39
Yeah its that me
July 15, 2019 22:51
I agree Pamela's , it's all true, even for me, now I understand my name and me
July 15, 2019 15:01
Hello all Pamela's , hugs
July 15, 2019 14:57
I like what my name means, I'm proud to be a Pamela, I was born being French German , Irish , Russian and English, and born on January 27 1967,
July 15, 2019 14:55
Indeed
July 15, 2019 8:43
Wow!! Love my name like crazy. I think I will like to named all my kids Darlington
July 15, 2019 4:40
Diko mawari may meaning pala ang name ko,totoo pa tlga lahat, nkakataba ng puso
July 14, 2019 22:33
thank God that my daddy name me francis,That why am like this thats definitely my lifestar
July 14, 2019 9:25
spot on. wow
July 13, 2019 0:34
Topics
Astrology
Celebrities
Culture
Dating
Destiny Cards
Gossip & Rumors
Lifestyle
Love Compatibility
Marriage
Numerology
Phenomenon
Psychology
Questions & Answers
Relationships
Science & Tech
Society
Useful Tips
World