Colin Firth & Livia Giuggioli
Colin Firth: September 10, 1960
Colin Firth

Commitment Index: 2.5

Leadership:

Birth Card

Ruler

Karma Card
Karma Cousin
Livia Giuggioli: September 4, 1969
Livia Giuggioli

Commitment Index: 5

Leadership:

Birth Card

Ruler

Karma Card
Total Connections Found: 14
Attraction index: 0.88
Intensity index: 1.91
Compatibility: 0.27
Attraction & Intensity
Attraction Index
tells how much attraction you experience in your communications.
Intensity Index
represents challenges. Further investigation of links between two of you tells what areas of your life are affected. It might be associated with an intense sexual life, desire to dominate one another, criticism or deep contradictions in beliefs and lifestyles. It may come as a surprise to have long-term relationships with high-intensity index, but it can happen.
People who have more than 15 links found between them have their scores higher than someone with five connections or less. These scores are interesting mostly from a step-point of their relatedness. Relationships with the higher Attraction and the lower Intensity score have more chances to last longer and bring positive energy and mutual understanding. The prevalence of intense connections between people usually leads to break-ups and challenging experiences. If you research your personal relationships in depth, you will discover your very own Attraction and Intensity Scores that you feels comfortable to you.
Compatibility Chart
What Is the Ace of Diamonds Birth Card Mean?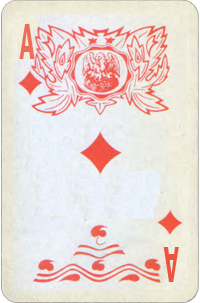 Dating the Ace of Diamonds can be one of the greatest experiences. If you can love them just a way they and able to appreciate their spectacular charming character and ambitious nature, you have a chance to share the outcome of their exceptional gifts and talents. They are restless, energetic and idealistic, and have a great deal of personal charm. The change and variety they surround themselves with will supply answers to all their many questions. They have an alert, energetic mind, which always seeks new enterprises, ideas and locations. They tirelessly strive toward a high goal of attainment. The independence is their keyword.
What Is the Seven of Diamonds Birth Card Mean?
Seven of Diamonds is the card of power and accomplishment. These people are attuned with spiritual world, and when they live on a high side, they have no lack of support and guidance. They are versatile and interesting, restless under routine and willing to take their chances. They love their family and home, and make devoted and sacrificing parents. They are good pillars to lean on. Entertaining in their own home, if possible, is a joy for them, and they are a charming hosts or hostesses. If disciplines and in full command of themselves, they achieve great results though hard work and concentration. There is a strong physic power and a desire for spiritual knowledge. They are kind, affectionate and compassionate to needs and concerns of others. They are capable of greatness, and often become famous.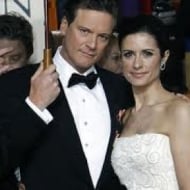 Colin Firth
and
Livia Giuggioli
are married since 1997. In 1997 Colin Firth married Livia Giuggioli. The couple now lives in both London and Italy. They have two sons. Firth started to learn Italian when he and Giuggioli began to date and he now is fluent in the language.
Create Your Own Celebrity Report!
Connections: Life vs. Spiritual
The higher percentage of Spiritual Connections (connections from a spiritual spread) means that you have share previous life experiences together. When the percentage of your Mundane Connections is significantly higher, you have met someone new. Spiritual connections benefit our inner selves stronger than life connections, and whatever critical and challenging issues they may represent, your experience will be smoother and less traumatic.
Forward, Reverse and Mutual Connections
You can see from the chart who is more affected by your interaction. The one with a higher percentage of forward connections is investing more energy and thoughts into relationship. If you have a higher percentage of reverse connections, your partner pays more attention to you and you are perceiving his or her feelings and emotions. Mutual connections work in both directions. Having high mutual connection's percentage means you have very strong bond between two of you and are interested in each other in the same degree.
Create your own Love compatibility report. What you see in this example is just a little part of information you will get with your order. But you can see how the story starts, and sometimes you can see how it ends. Fate? Destiny? Would your rather go with FREE WILL? Or maybe Free Will comes from True Knowledge?