Ten of Hearts Karma Cousin
The Ten of Hearts signifies that you can easily impress other people with your engaging personality. Usually, you have a great deal of natural charm and charisma as well as a big heart with compassion to others. With your innate people skills, you can achieve success in work dealing with the public or the world of entertainment or politics. You've got the power to influence others coupled with your quick wit, suggest that you enjoy socializing and big gatherings.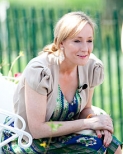 It is impossible to live without failing at something, unless you live so cautiously that you might as well not have lived at all - in which case, you fail by default.
- Jk Rowling
Your Destiny Birth Card