Five of Spades Karma Cousin
Five of Spades as a Karma cousin suggests creative approach in the work and a restless spiritual nature seeking new ways of exploration in areas of self-growth, such as religion or metaphysical studies. Business travel proves to be quite successful and beneficial. Keeping busy is no hardship. It also relates to nontraditional approach to health that might be associated with any spiritual healing, natural diets and an ability to maintain a healthy lifestyle.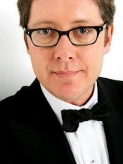 Sometimes with people their work is the most important thing to them, and sometimes the work enables you to do other things that are more important to you. I probably am closer to that.
- James Spader
Your Destiny Birth Card