Ten of Hearts Karma Card
Your birth card, the Five of Spades, is replacing the Ten of Hearts in its Venus-Mars position of the Life spread. This aspect further reveals your passionate, romantic and adventurous nature. You are the life of the party, and your popularity with the opposite sex can bring turmoil into your quest for success. Zero, the number of God, after the number one, keeps you safe. This card indicates good karma from the past. There is an element of luck in the Ten of Hears. When you deal with people, your general inclinations are love and kindness. It is the reason you often attract characters that need your help and support. You have a big heart, and most people take it for granted. But God is with you every step of the way, protecting your path to initiation.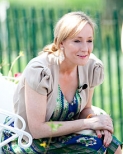 It is impossible to live without failing at something, unless you live so cautiously that you might as well not have lived at all - in which case, you fail by default.
- Jk Rowling
Your Destiny Birth Card