Dory Previn
Dory Previn, born Dorothy Veronica Langan was an American lyricist, singer-songwriter and poet.

During the late 1950s and 1960s she was a lyricist on songs intended for motion pictures and, with her then husband, André Previn, received several Academy Award nominations. In the 1970s, after their divorce, she released six albums of original songs and an acclaimed live album. Previn's lyrics from this period are characterized by their originality, irony and honesty in dealing with her troubled personal life as well as more generally about relationships, sexuality, religion and psychology. She continued to work until her death as a writer of song lyrics and prose.

Birth Card
Birthday: October 22, 1925
King of Hearts Life Path: 49/13/4 Attitude: 32/5
"If I could love me more, I could love you less."
More
Dory Previn Quotes
King of Hearts Quotes
Dory Previn Personal Life
---
---
What is Your Birth Card?
Enter your birth day and find out who you are.
Your Destiny: Major Themes
What destiny has in stock for you? Are you a potential millionaire and not know about it? What is your prime motivation in life and how to use to achieve success?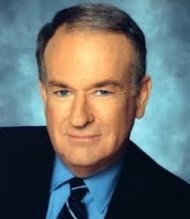 Yeah, I'm obnoxious, yeah, I cut people off, yeah, I'm rude. You know why? Because you're busy.
- Bill Oreilly
People Saying
this is true
June 12, 2019 14:33
Wooow... This is d name of my son..
June 10, 2019 12:32
Este blog me parece fantastico ... me ayuda mucho y me da positivismo durante el dia y previo ante el dia a dia ... me preparo para sentirlo y evitar aquellas malas vibraciones que me puedan suceder .
June 9, 2019 9:09
what good information thank you. you want to know what is your life number enter here: => destinynumbercalculator. com
June 9, 2019 3:07
Thank you for taking out time to share this video! GET your Personalized (and FREE) Numerology Report " destinynumbercalculator.
June 8, 2019 21:21
Sydney Australia says that its soul urge is 3 but it is uncorrect
June 8, 2019 0:46
17-02-2001
June 7, 2019 7:14
I got demonic star
June 7, 2019 3:51
I like to share this with you
June 6, 2019 22:21
That description describes me to the T!!!
June 6, 2019 22:19
Topics
Astrology
Celebrities
Culture
Dating
Destiny Cards
Gossip & Rumors
Lifestyle
Love Compatibility
Marriage
Numerology
Phenomenon
Psychology
Questions & Answers
Relationships
Science & Tech
Society
Useful Tips
World