Bill Bradley
William Warren "Bill" Bradley (born July 28, 1943) is an American hall of fame basketball player, Rhodes scholar, and former three-term Democratic U.S. Senator from New Jersey. He ran unsuccessfully for the Democratic Party's nomination for President in the 2000 election.

Bradley was born and raised in Crystal City, Missouri, a suburb of St. Louis, and excelled at basketball from an early age. He was a member of the Boy Scouts, did well academically and was an all-county and all-state basketball player in high school. He was offered 75 college scholarships, but declined them all to attend Princeton University. He earned a gold medal as a member of the 1964 Olympic basketball team and was the NCAA Player of the Year in 1965. After graduating in 1965, he attended Oxford on a Rhodes Scholarship, delaying a decision for two years on whether or not to play in the NBA.

Birth Card
Birthday: July 28, 1943
King of Hearts Soul Urge: 31/4 Life Path: 52/7 Attitude: 35/8
"Leaders should be collaborative, modest, and generous."
More
Bill Bradley Quotes
King of Hearts Quotes
---
What is Your Birth Card?
Enter your birth day and find out who you are.
Your Destiny: Major Themes
What destiny has in stock for you? Are you a potential millionaire and not know about it? What is your prime motivation in life and how to use to achieve success?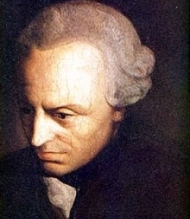 All our knowledge begins with the senses, proceeds then to the understanding, and ends with reason. There is nothing higher than reason.
- Immanuel Kant
People Saying
This Really Reflects me
November 19, 2019 23:39
Very true
November 18, 2019 20:07
This is my sister all the way.
November 17, 2019 18:53
This is me
November 13, 2019 20:51
Who is Sandra and also is gemini?
November 12, 2019 20:31
That is so true ,I never love my name until I have read it in the Bible how many times it mention and how important it is.
November 12, 2019 19:58
Yep
November 12, 2019 18:08
This is spot on about me.. Italian meaning of Carolyn is strong and she knows
November 12, 2019 17:16
Wow so true
November 8, 2019 2:02
This takes too long to load after typing up everything.
November 6, 2019 6:29
Topics
Astrology
Celebrities
Culture
Dating
Destiny Cards
Gossip & Rumors
Lifestyle
Love Compatibility
Marriage
Numerology
Phenomenon
Psychology
Questions & Answers
Relationships
Science & Tech
Society
Useful Tips
World