All Celebrities

The Kings are associated with Number Thirteen (13) - The Number Of Love and Unity, and among the wiser ones, these qualities, together with their number, were held to be sacred. All Kings are the Jacob of the Bible: the founders and fathers of the twelve tribes who have entrusted the children to the source of All Good. Kings are usually the most sympathetic and understanding people.
Learn More
What is Your Birth Card?
Enter your birth day and find out who you are.
Your Destiny: Major Themes
What destiny has in stock for you? Are you a potential millionaire and not know about it? What is your prime motivation in life and how to use to achieve success?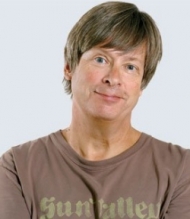 It is a well-documented fact that guys will not ask for directions. This is a biological thing. This is why it takes several million sperm cells...
- Dave Barry
People Saying
In God's will
December 23, 2020 9:00
Where did this research come from?
November 11, 2020 8:29
Omg Lee and Debbie are my parents names!
November 10, 2020 20:08
I'm lucky to be called by this name
November 6, 2020 21:12
Topics
Astrology
Celebrities
Culture
Dating
Destiny Cards
Gossip & Rumors
Lifestyle
Love Compatibility
Marriage
Numerology
Phenomenon
Psychology
Questions & Answers
Relationships
Science & Tech
Society
Useful Tips
World