Coco Chanel

Gabrielle "Coco" Bonheur Chanel was a French fashion designer and founder of the Chanel brand. She was the only fashion designer to be named on Time 100: The Most Important People of the Century. Along with Paul Poiret, Chanel is credited with liberating women from the constraints of the corseted silhouette and popularizing the acceptance of a sportive, casual chic as the feminine standard in the post-World War I era. A prolific fashion creator, Chanel's influence extended beyond couture clothing; her design aesthetic was realized in jewelry, handbags, and fragrance. Her signature scent, Chanel No. 5 became an iconic product, one irrevocably identified with The House of Chanel.

Birth Card
Birthday: August 19, 1883
Seven of Clubs Soul Urge: 40/4 Life Path: 47/11/2 Attitude: 27/9
"Women must be quite beautiful to be loved by men, and quite foolish to love them."
More
Coco Chanel Quotes
Seven of Clubs Quotes
---
---
What is Your Birth Card?
Enter your birth day and find out who you are.
Your Destiny: Major Themes
What destiny has in stock for you? Are you a potential millionaire and not know about it? What is your prime motivation in life and how to use to achieve success?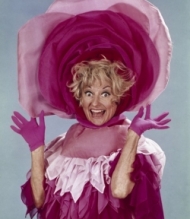 Women want men, careers, money, children, friends, luxury, comfort, independence, freedom, respect, love, and a three-dollar pantyhose that won't run.
- Phyllis Diller
People Saying
This Really Reflects me
November 19, 2019 23:39
Very true
November 18, 2019 20:07
This is my sister all the way.
November 17, 2019 18:53
This is me
November 13, 2019 20:51
Who is Sandra and also is gemini?
November 12, 2019 20:31
That is so true ,I never love my name until I have read it in the Bible how many times it mention and how important it is.
November 12, 2019 19:58
Yep
November 12, 2019 18:08
This is spot on about me.. Italian meaning of Carolyn is strong and she knows
November 12, 2019 17:16
Wow so true
November 8, 2019 2:02
This takes too long to load after typing up everything.
November 6, 2019 6:29
Topics
Astrology
Celebrities
Culture
Dating
Destiny Cards
Gossip & Rumors
Lifestyle
Love Compatibility
Marriage
Numerology
Phenomenon
Psychology
Questions & Answers
Relationships
Science & Tech
Society
Useful Tips
World