All Celebrities

Seven is the most mystical of all numbers, the hardest to understand or the most beautiful and rewarding influence in anyone's life. On the Tree of Life, the 7th is the Sphere of Victory. Seven is "Perfect" Number, and difficult to live up to this requirement of perfection. Seven is the number of our soul. There are no "young souls" with Seven Birth Card. Seven of Clubs exact expression can be found in the realm of "inspired knowledge.
Learn More
What is Your Birth Card?
Enter your birth day and find out who you are.
Your Destiny: Major Themes
What destiny has in stock for you? Are you a potential millionaire and not know about it? What is your prime motivation in life and how to use to achieve success?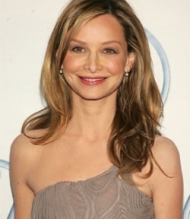 Actually, I take it as a compliment. Diva is a derivative of divine. That's quite a title to carry around.
- Calista Flockhart
People Saying
In God's will
December 23, 2020 9:00
That is me, totally and incredibly
December 20, 2020 14:38
Funny but it's all true
November 25, 2020 17:19
Where did this research come from?
November 11, 2020 8:29
Topics
Astrology
Celebrities
Culture
Dating
Destiny Cards
Gossip & Rumors
Lifestyle
Love Compatibility
Marriage
Numerology
Phenomenon
Psychology
Questions & Answers
Relationships
Science & Tech
Society
Useful Tips
World