William Randolph Hearst
William Randolph Hearst, born in San Francisco, followed his father's footsteps by studying Journalism at Harvard University. He took over 'San Francisco Examinar' from his father in 1887 just two years after graduating. Hearst was determined to turn the newspaper into a reputable place and succeeded by employing the best journalists available such as Mark Twain and Jack London. Alongside making the newspaper into a reformist investigative reporting, he also managed to entertain himself and his team by lurid sensationalism.

Moving to New York City, he acquired The New York Journal and engaged in a bitter circulation war with Joseph Pulitzer's New York World which led to the creation of yellow journalism—sensationalized stories of dubious veracity. Acquiring more newspapers, Hearst created a chain that numbered nearly 30 papers in major American cities at its peak. He later expanded to magazines, creating the largest newspaper and magazine business in the world.

Birth Card
Birthday: April 29, 1863
Five of Clubs Life Path: 51/6 Attitude: 33/6
"Any man who has the brains to think and the nerve to act for the benefit of the people of the country is considered a radical by those who are content with stagnation and willing to endure disaster."
More
William Randolph Hearst Quotes
Five of Clubs Quotes
---
---
What is Your Birth Card?
Enter your birth day and find out who you are.
Your Destiny: Major Themes
What destiny has in stock for you? Are you a potential millionaire and not know about it? What is your prime motivation in life and how to use to achieve success?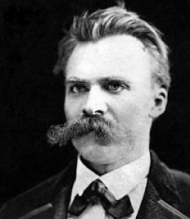 It is not a lack of love, but a lack of friendship that makes unhappy marriages.
- Friedrich Nietzsche
People Saying
I really happy today to my name meaning
July 16, 2019 20:39
Yeah its that me
July 15, 2019 22:51
I agree Pamela's , it's all true, even for me, now I understand my name and me
July 15, 2019 15:01
Hello all Pamela's , hugs
July 15, 2019 14:57
I like what my name means, I'm proud to be a Pamela, I was born being French German , Irish , Russian and English, and born on January 27 1967,
July 15, 2019 14:55
Indeed
July 15, 2019 8:43
Wow!! Love my name like crazy. I think I will like to named all my kids Darlington
July 15, 2019 4:40
Diko mawari may meaning pala ang name ko,totoo pa tlga lahat, nkakataba ng puso
July 14, 2019 22:33
thank God that my daddy name me francis,That why am like this thats definitely my lifestar
July 14, 2019 9:25
spot on. wow
July 13, 2019 0:34
Topics
Astrology
Celebrities
Culture
Dating
Destiny Cards
Gossip & Rumors
Lifestyle
Love Compatibility
Marriage
Numerology
Phenomenon
Psychology
Questions & Answers
Relationships
Science & Tech
Society
Useful Tips
World