What is Your Birth Card?
Enter your birth day and find out who you are.
Your Destiny: Major Themes
What destiny has in stock for you? Are you a potential millionaire and not know about it? What is your prime motivation in life and how to use to achieve success?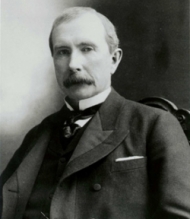 I was early taught to work as well as play, My life has been one long, happy holiday; Full of work and full of play. I dropped the worry on the way. And God was good to me everyday.
- John D Rockefeller
People Saying
My name truly speaks of my nature.
February 18, 2019 19:17
This is so Dpoton !! Its me !!!
February 18, 2019 18:42
This is truly me!
February 18, 2019 14:44
excellent even in the minutest possible details. I am very much impressed.
February 18, 2019 13:44
yah right coz it is ME..
February 18, 2019 7:05
My daughter's name is Jenell and this explanation of the name is how she is.
February 18, 2019 2:34
Thats me!
February 18, 2019 2:19
Thats my name
February 18, 2019 0:29
thats my friends name
February 17, 2019 22:55
yap thats me for real
February 17, 2019 22:51
Topics
Astrology
Celebrities
Culture
Dating
Destiny Cards
Gossip & Rumors
Lifestyle
Love Compatibility
Marriage
Numerology
Phenomenon
Psychology
Questions & Answers
Relationships
Science & Tech
Society
Useful Tips
World