Stephen King

Stephen Edwin King (born September 21, 1947) is an American author of contemporary horror, suspense, science fiction and fantasy fiction. His books have sold more than 350 million copies and have been adapted into a number of feature films, television movies and comic books. As of 2011, King has written and published 49 novels, including seven under the pen name Richard Bachman, five non-fiction books, and nine collections of short stories. Many of his stories are set in his home state of Maine.
Birth Card
Birthday: September 21, 1947
Three of Clubs Life Path: 51/6 Attitude: 30/3
"I think that we're all mentally ill. Those of us outside the asylums only hide it a little better - and maybe not all that much better after all."
More
Stephen King Quotes
Three of Clubs Quotes
---
---
What is Your Birth Card?
Enter your birth day and find out who you are.
Your Destiny: Major Themes
What destiny has in stock for you? Are you a potential millionaire and not know about it? What is your prime motivation in life and how to use to achieve success?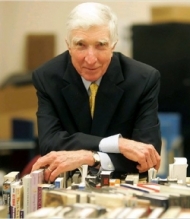 A healthy male adult bore consumes each year one and a half times his own weight in other people's patience.
- John Updike
People Saying
This Really Reflects me
November 19, 2019 23:39
Very true
November 18, 2019 20:07
This is my sister all the way.
November 17, 2019 18:53
This is me
November 13, 2019 20:51
Who is Sandra and also is gemini?
November 12, 2019 20:31
That is so true ,I never love my name until I have read it in the Bible how many times it mention and how important it is.
November 12, 2019 19:58
Yep
November 12, 2019 18:08
This is spot on about me.. Italian meaning of Carolyn is strong and she knows
November 12, 2019 17:16
Wow so true
November 8, 2019 2:02
This takes too long to load after typing up everything.
November 6, 2019 6:29
Topics
Astrology
Celebrities
Culture
Dating
Destiny Cards
Gossip & Rumors
Lifestyle
Love Compatibility
Marriage
Numerology
Phenomenon
Psychology
Questions & Answers
Relationships
Science & Tech
Society
Useful Tips
World