Phyllis Diller
Phyllis Diller created a stage persona of a wild-haired, eccentrically dressed housewife who made self-deprecating jokes about her age and appearance, her terrible cooking, and a husband named "Fang", while pretending to smoke from a long cigarette holder. Diller's signature was her unusual laugh.

Birth Card
Birthday: July 17, 1917
Jack of Clubs Life Path: 42/6 Attitude: 24/6
"Women want men, careers, money, children, friends, luxury, comfort, independence, freedom, respect, love, and a three-dollar pantyhose that won't run."
More
Phyllis Diller Quotes
Jack of Clubs Quotes
What is Your Birth Card?
Enter your birth day and find out who you are.
Your Destiny: Major Themes
What destiny has in stock for you? Are you a potential millionaire and not know about it? What is your prime motivation in life and how to use to achieve success?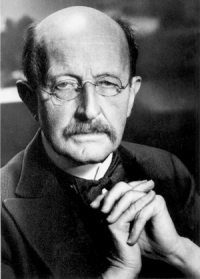 All matter originates and exists only by virtue of a force... We must assume behind this force the existence of a conscious and intelligent Mind. This Mind is the matrix of all matter.
- Max Planck
People Saying
I love my name and I am 11 yrs old
May 21, 2018 6:39
Yes, that's exactly me. Thanks mom and dad
May 20, 2018 23:58
This is do me everyday
May 18, 2018 14:37
Too general.. Can be applied to most people.
May 18, 2018 10:01
Cool
May 18, 2018 3:48
So awesome,,, love it,,m'y name.
May 17, 2018 10:38
👍
May 16, 2018 6:13
Ty this is true
May 16, 2018 4:35
Sounds just like me. Wow!
May 15, 2018 3:07
MY NAME REYMUND 7 leter my birth date january 7 I am a # 7 out of ten children of my parents seven 3x reflect in my life what is the meaning of 777.
May 15, 2018 1:48
Topics
Astrology
Celebrities
Culture
Dating
Destiny Cards
Gossip & Rumors
Lifestyle
Love Compatibility
Marriage
Numerology
Phenomenon
Psychology
Questions & Answers
Relationships
Science & Tech
Society
Useful Tips
World