Maya Angelou

Maya Angelou has published six autobiographies, five books of essays, several books of poetry, and is credited with a list of plays, movies, and television shows spanning more than fifty years. She has received dozens of awards and over thirty honorary doctoral degrees. Angelou is best known for her series of autobiographies, which focus on her childhood and early adult experiences. The first, I Know Why the Caged Bird Sings (1969), tells of her life up to the age of seventeen, and brought her international recognition and acclaim.

Birth Card
Birthday: April 4, 1928
Four of Spades Soul Urge: 36/9 Life Path: 28/10/1 Attitude: 8
"I do not trust people who don't love themselves and yet tell me, "I love you." There is an African saying which is: Be careful when a naked person offers you a shirt."
More
Maya Angelou Quotes
Four of Spades Quotes
---
---
What is Your Birth Card?
Enter your birth day and find out who you are.
Your Destiny: Major Themes
What destiny has in stock for you? Are you a potential millionaire and not know about it? What is your prime motivation in life and how to use to achieve success?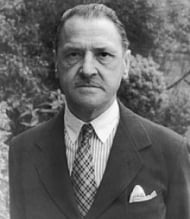 People Saying
This Really Reflects me
November 19, 2019 23:39
Very true
November 18, 2019 20:07
This is my sister all the way.
November 17, 2019 18:53
This is me
November 13, 2019 20:51
Who is Sandra and also is gemini?
November 12, 2019 20:31
That is so true ,I never love my name until I have read it in the Bible how many times it mention and how important it is.
November 12, 2019 19:58
Yep
November 12, 2019 18:08
This is spot on about me.. Italian meaning of Carolyn is strong and she knows
November 12, 2019 17:16
Wow so true
November 8, 2019 2:02
This takes too long to load after typing up everything.
November 6, 2019 6:29
Topics
Astrology
Celebrities
Culture
Dating
Destiny Cards
Gossip & Rumors
Lifestyle
Love Compatibility
Marriage
Numerology
Phenomenon
Psychology
Questions & Answers
Relationships
Science & Tech
Society
Useful Tips
World