Mariah Carey
Mariah Carey made her recording debut in 1990 under the guidance of Columbia Records executive Tommy Mottola, and released her self-titled debut studio album, Mariah Carey. The album went multi-platinum and spawned four consecutive number one singles, on the U.S. Billboard Hot 100 chart. Following her marriage to Mottola in 1993, a series of hit records, including Emotions (1991), Music Box (1993) and Merry Christmas (1994), established her position as Columbia's highest-selling act. Daydream (1995), made music history when the second single, "One Sweet Day" a duet with Boyz II Men, spent a record sixteen weeks on top of the Billboard Hot 100, and remains the longest running number one song in US chart history. During the recording of the album Carey began to deviate from her pop background, and slowly traversed into R&B and Hip-hop. After her separation from Mottola, this musical change was evident with the release of Butterfly.

Birth Card
Birthday: March 27, 1970
Nine of Clubs Life Path: 47/11/2 Attitude: 30/3
"I don't think anyone knows as much about what's right for me as I do."
More
Mariah Carey Quotes
Nine of Clubs Quotes
Mariah Carey Personal Life
---
What is Your Birth Card?
Enter your birth day and find out who you are.
Your Destiny: Major Themes
What destiny has in stock for you? Are you a potential millionaire and not know about it? What is your prime motivation in life and how to use to achieve success?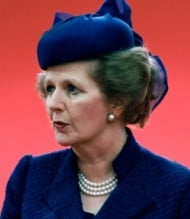 In politics, If you want anything said, ask a man. If you want anything done, ask a woman.
- Margaret Thatcher
People Saying
I agree Pamela's , it's all true, even for me, now I understand my name and me
July 15, 2019 15:01
Hello all Pamela's , hugs
July 15, 2019 14:57
I like what my name means, I'm proud to be a Pamela, I was born being French German , Irish , Russian and English, and born on January 27 1967,
July 15, 2019 14:55
Wow!! Love my name like crazy. I think I will like to named all my kids Darlington
July 15, 2019 4:40
thank God that my daddy name me francis,That why am like this thats definitely my lifestar
July 14, 2019 9:25
whaaaaaaat
July 10, 2019 13:31
So me
July 10, 2019 12:03
High five to all the "Nisha's" out there holding down the name!
July 9, 2019 22:27
So true
July 9, 2019 20:39
Glory to God:-)
July 8, 2019 4:33
Topics
Astrology
Celebrities
Culture
Dating
Destiny Cards
Gossip & Rumors
Lifestyle
Love Compatibility
Marriage
Numerology
Phenomenon
Psychology
Questions & Answers
Relationships
Science & Tech
Society
Useful Tips
World