What is Your Birth Card?
Enter your birth day and find out who you are.
Your Destiny: Major Themes
What destiny has in stock for you? Are you a potential millionaire and not know about it? What is your prime motivation in life and how to use to achieve success?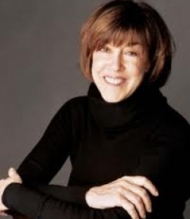 The desire to get married is a basic and primal instinct in women. It's followed by another basic and primal instinct: the desire to be single again.
- Nora Ephron
People Saying
Wow perfect
April 15, 2019 20:36
correct
April 15, 2019 12:15
So true
April 13, 2019 15:22
8 of clubs here @ Yes
April 13, 2019 4:55
Wow that is so spooky I'm just like the way it was written above
April 13, 2019 0:44
what about best place to get educated?
April 12, 2019 2:03
This is really me,its amazed
April 11, 2019 14:42
02/17/1947
April 11, 2019 0:43
Yup that be me
April 10, 2019 2:51
Oh thats nice
April 9, 2019 9:29
Topics
Astrology
Celebrities
Culture
Dating
Destiny Cards
Gossip & Rumors
Lifestyle
Love Compatibility
Marriage
Numerology
Phenomenon
Psychology
Questions & Answers
Relationships
Science & Tech
Society
Useful Tips
World