Immanuel Kant

Immanuel Kant (22 April 1724 - 12 February 1804) was a German philosopher from Konigsberg (today Kaliningrad of Russia), researching, lecturing and writing on philosophy and anthropology at the end of the 18th Century Enlightenment.

At the time, there were major successes and advances in the sciences (for example, Isaac Newton, Carl Friedrich Gauss, and Robert Boyle) using reason and logic. But this stood in sharp contrast to the skepticism and lack of agreement or progress in empiricist philosophy.

Birth Card
Birthday: April 22, 1724
Queen of Clubs Life Path: 40/4 Attitude: 26/8
"All our knowledge begins with the senses, proceeds then to the understanding, and ends with reason. There is nothing higher than reason."
More
Immanuel Kant Quotes
Queen of Clubs Quotes
---
---
What is Your Birth Card?
Enter your birth day and find out who you are.
Your Destiny: Major Themes
What destiny has in stock for you? Are you a potential millionaire and not know about it? What is your prime motivation in life and how to use to achieve success?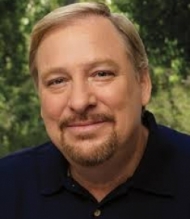 God sometimes removes a person from your life for your protection. Don't run after them.
- Rick Warren
People Saying
This Really Reflects me
November 19, 2019 23:39
Very true
November 18, 2019 20:07
This is my sister all the way.
November 17, 2019 18:53
This is me
November 13, 2019 20:51
Who is Sandra and also is gemini?
November 12, 2019 20:31
That is so true ,I never love my name until I have read it in the Bible how many times it mention and how important it is.
November 12, 2019 19:58
Yep
November 12, 2019 18:08
This is spot on about me.. Italian meaning of Carolyn is strong and she knows
November 12, 2019 17:16
Wow so true
November 8, 2019 2:02
This takes too long to load after typing up everything.
November 6, 2019 6:29
Topics
Astrology
Celebrities
Culture
Dating
Destiny Cards
Gossip & Rumors
Lifestyle
Love Compatibility
Marriage
Numerology
Phenomenon
Psychology
Questions & Answers
Relationships
Science & Tech
Society
Useful Tips
World