Arnold Schwarzenegger
Arnold Alois Schwarzenegger is an Austrian and American former professional bodybuilder, actor, businessman, investor, and politician. Schwarzenegger served as the 38th Governor of California from 2003 until 2011.

Schwarzenegger began to weight train at the age of 15 years old. He was awarded the title of Mr. Universe at age 20 and went on to win the Mr. Olympia contest seven times. Schwarzenegger has remained a prominent presence in the sport of bodybuilding and he has written several books and numerous articles on the sport. Schwarzenegger gained worldwide fame as a Hollywood action film icon. He was nicknamed the "Austrian Oak" and the "Styrian Oak" in his bodybuilding days, "Arnie" during his acting career and more recently the "Governator" (a portmanteau of "Governor" and "Terminator").

Birth Card
Birthday: July 30, 1947
Jack of Hearts Life Path: 58/13/4 Attitude: 37/10/1
"Help others and give something back. I guarantee you will discover that while public service improves the lives and the world around you, its greatest reward is the enrichment and new meaning it will bring your own life."
More
Arnold Schwarzenegger Quotes
Jack of Hearts Quotes
Arnold Schwarzenegger Personal Life
---
---
What is Your Birth Card?
Enter your birth day and find out who you are.
Your Destiny: Major Themes
What destiny has in stock for you? Are you a potential millionaire and not know about it? What is your prime motivation in life and how to use to achieve success?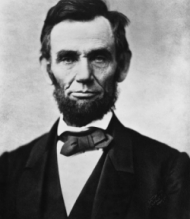 Always bear in mind that your own resolution to succeed is more important than any other.
- Abraham Lincoln
People Saying
Wow am in love with this name, I will name my first daughter Shirley.
March 30, 2020 12:30
Love it
March 29, 2020 11:47
Dat is true
March 29, 2020 11:08
Mine is Dec. 18. Also King of Hearts...
March 27, 2020 21:54
my son name is tyron and he is exactly the way this explains
March 27, 2020 17:57
that's a luck for my second baby
March 27, 2020 12:57
Hi
March 23, 2020 6:32
Am glad
March 22, 2020 20:34
My venus is good or bad
March 19, 2020 9:09
I agree!! Very accurate!
March 19, 2020 4:33
Topics
Astrology
Celebrities
Culture
Dating
Destiny Cards
Gossip & Rumors
Lifestyle
Love Compatibility
Marriage
Numerology
Phenomenon
Psychology
Questions & Answers
Relationships
Science & Tech
Society
Useful Tips
World