Johann Wolfgang Von Goethe
Johann Wolfgang von Goethe was a German writer, artist, and politician. His body of work includes epic and lyric poetry written in a variety of metres and styles; prose and verse dramas; memoirs; an autobiography; literary and aesthetic criticism; treatises on botany, anatomy, and colour; and four novels. In addition, numerous literary and scientific fragments, and over 10,000 letters written by him are extant, as are nearly 3,000 drawings.

Birth Card
Birthday: August 28, 1749
Jack of Hearts Life Path: 57/12/3 Attitude: 36/9
"Love is an ideal thing, marriage a real thing; a confusion of the real with the ideal never goes unpunished."
More
Johann Wolfgang Von Goethe Quotes
Jack of Hearts Quotes
---
---
What is Your Birth Card?
Enter your birth day and find out who you are.
Your Destiny: Major Themes
What destiny has in stock for you? Are you a potential millionaire and not know about it? What is your prime motivation in life and how to use to achieve success?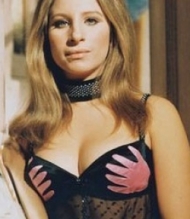 Why does a woman work ten years to change a man, then complain he's not the man she married?
- Barbra Streisand
People Saying
This Really Reflects me
November 19, 2019 23:39
Very true
November 18, 2019 20:07
This is my sister all the way.
November 17, 2019 18:53
This is me
November 13, 2019 20:51
Who is Sandra and also is gemini?
November 12, 2019 20:31
That is so true ,I never love my name until I have read it in the Bible how many times it mention and how important it is.
November 12, 2019 19:58
Yep
November 12, 2019 18:08
This is spot on about me.. Italian meaning of Carolyn is strong and she knows
November 12, 2019 17:16
Wow so true
November 8, 2019 2:02
This takes too long to load after typing up everything.
November 6, 2019 6:29
Topics
Astrology
Celebrities
Culture
Dating
Destiny Cards
Gossip & Rumors
Lifestyle
Love Compatibility
Marriage
Numerology
Phenomenon
Psychology
Questions & Answers
Relationships
Science & Tech
Society
Useful Tips
World