Napoleon Hill

Napoleon Hill (October 26, 1883 - November 8, 1970) was an American author who was one of the earliest producers of the modern genre of personal-success literature. He is widely considered to be one of the great writers on success. His most famous work, Think and Grow Rich (1937), is one of the best-selling books of all time (at the time of Hill's death in 1970, Think and Grow Rich had sold 20 million copies). Hill's works examined the power of personal beliefs, and the role they play in personal success. He became an advisor to President Franklin D. Roosevelt from 1933-36. "What the mind of man can conceive and believe, it can achieve" is one of Hill's hallmark expressions. How achievement actually occurs, and a formula for it that puts success in reach of the average person, were the focal points of Hill's books.

Birth Card
Birthday: October 26, 1883
Nine of Hearts Life Path: 56/11/2 Attitude: 36/9
"Before success comes in any man's life, he is sure to meet with much temporary defeat, and, perhaps, some failure. When defeat overtakes a man, the easiest and most logical thing to do is to quit. That is exactly what the majority of men do. More than five hundred of the most successful men this country has ever known told the author their greatest success came just one step beyond the point at which defeat had overtaken them."
More
Napoleon Hill Quotes
Nine of Hearts Quotes
---
---
What is Your Birth Card?
Enter your birth day and find out who you are.
Your Destiny: Major Themes
What destiny has in stock for you? Are you a potential millionaire and not know about it? What is your prime motivation in life and how to use to achieve success?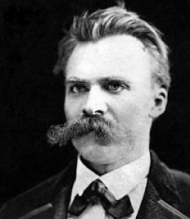 I'm not upset that you lied to me, I'm upset that from now on I can't believe you.
- Friedrich Nietzsche
People Saying
Mine is Dec. 18. Also King of Hearts...
March 27, 2020 21:54
Hi
March 23, 2020 6:32
My venus is good or bad
March 19, 2020 9:09
I agree!! Very accurate!
March 19, 2020 4:33
OMG...Jennifer you(i) rock
March 18, 2020 18:11
What is my career Job ye Business
March 16, 2020 21:32
Take the card of the hour that interest you. Ask Google the meaning of it
March 11, 2020 15:00
Sounds like me! My Galactic name is RaSheena!
March 8, 2020 0:40
Wow that true
February 28, 2020 13:08
Each word penned above is truth. I have reached that stage in my life where I am moving towards the above written meaning and now I know why am I always restless to know the depth of life
February 25, 2020 9:11
Topics
Astrology
Celebrities
Culture
Dating
Destiny Cards
Gossip & Rumors
Lifestyle
Love Compatibility
Marriage
Numerology
Phenomenon
Psychology
Questions & Answers
Relationships
Science & Tech
Society
Useful Tips
World