Molly Ivins

Mary Tyler "Molly" Ivins was an American newspaper columnist, populist, political commentator, humorist and author.

Birth Card
Birthday: August 30, 1944
Nine of Hearts Soul Urge: 38/11/2 Life Path: 56/11/2 Attitude: 38/11/2
"Margaret Atwood, the Canadian novelist, once asked a group of women at a university why they felt threatened by men. The women said they were afraid of being beaten, raped, or killed by men. She then asked a group of men why they felt threatened by women. They said they were afraid women would laugh at them."
More
Molly Ivins Quotes
Nine of Hearts Quotes
---
---
What is Your Birth Card?
Enter your birth day and find out who you are.
Your Destiny: Major Themes
What destiny has in stock for you? Are you a potential millionaire and not know about it? What is your prime motivation in life and how to use to achieve success?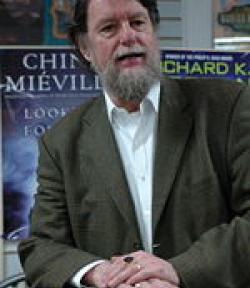 Any fool knows men and women think differently at times, but the biggest difference is this. Men forget, but never forgive; women forgive, but never forget.
- Robert Jordan
People Saying
In God's will
December 23, 2020 9:00
That is me, totally and incredibly
December 20, 2020 14:38
Funny but it's all true
November 25, 2020 17:19
Where did this research come from?
November 11, 2020 8:29
Topics
Astrology
Celebrities
Culture
Dating
Destiny Cards
Gossip & Rumors
Lifestyle
Love Compatibility
Marriage
Numerology
Phenomenon
Psychology
Questions & Answers
Relationships
Science & Tech
Society
Useful Tips
World