Jim Morrison

James Douglas "Jim" Morrison (December 8, 1943 - July 3, 1971) was an American singer-songwriter, composer and poet, best remembered as the lead singer and lyricist of the American rock band The Doors. Following The Doors' explosive rise to fame in 1967, Morrison developed a severe alcohol and drug dependency that culminated in his death at the age of 27 in Paris. He is alleged to have died of heroin overdose, but as no autopsy was performed, the exact cause of his death is still disputed.

Morrison was well known for often improvising spoken word poetry passages while the band played live. Due to his wild personality and performances, he is regarded by critics and fans as one of the most iconic, charismatic and pioneering frontmen in rock music history. Morrison was ranked number 47 on Rolling Stone's list of the "100 Greatest Singers of All Time", and number 22 on Classic Rock Magazine's "50 Greatest Singers In Rock".
Birth Card
Birthday: December 8, 1943
Ten of Clubs Soul Urge: 37/10/1 Life Path: 37/10/1 Attitude: 20/2
"Friends can help each other. A true friend is someone who lets you have total freedom to be yourself - and especially to feel. Or, not feel. Whatever you happen to be feeling at the moment is fine with them. That's what real love amounts to - letting a person be what he really is."
More
Jim Morrison Quotes
Ten of Clubs Quotes
---
What is Your Birth Card?
Enter your birth day and find out who you are.
Your Destiny: Major Themes
What destiny has in stock for you? Are you a potential millionaire and not know about it? What is your prime motivation in life and how to use to achieve success?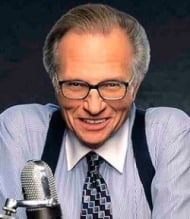 I remind myself every morning: Nothing I say this day will teach me anything. So if I'm going to learn, I must do it by listening.
- Larry King
People Saying
I really happy today to my name meaning
July 16, 2019 20:39
Yeah its that me
July 15, 2019 22:51
I agree Pamela's , it's all true, even for me, now I understand my name and me
July 15, 2019 15:01
Hello all Pamela's , hugs
July 15, 2019 14:57
I like what my name means, I'm proud to be a Pamela, I was born being French German , Irish , Russian and English, and born on January 27 1967,
July 15, 2019 14:55
Indeed
July 15, 2019 8:43
Wow!! Love my name like crazy. I think I will like to named all my kids Darlington
July 15, 2019 4:40
Diko mawari may meaning pala ang name ko,totoo pa tlga lahat, nkakataba ng puso
July 14, 2019 22:33
thank God that my daddy name me francis,That why am like this thats definitely my lifestar
July 14, 2019 9:25
spot on. wow
July 13, 2019 0:34
Topics
Astrology
Celebrities
Culture
Dating
Destiny Cards
Gossip & Rumors
Lifestyle
Love Compatibility
Marriage
Numerology
Phenomenon
Psychology
Questions & Answers
Relationships
Science & Tech
Society
Useful Tips
World