Jennifer Lopez
Jennifer Lynn Lopez was born and raised in The Bronx, New York, she enrolled in singing and dancing classes as a child before starting her career as a fly girl on the television comedy program In Living Color. Subsequently venturing into acting, she gained recognition in the 1995 action-thriller Money Train.

Sophia Boccard said that Lopez "epitomizes the definition of America's sweetheart. Over the last few years, she has crept into millions of homes with her music, movies, accessories, and clothes; and, if her down-to-earth attitude is any indication, she'll continue to succeed even her own expectations." She has been described as "the best all-rounded entertainer of our generation." In her 1999 Unauthorized biography, Patricia J. Duncan said "L'Oreal model, burgeoning recording artist, and mega-talented actress with a smashing lineup of new movies in the works, Jennifer Lopez is a force to be reckoned with." Ray Martin from 60 Minutes said "She's a rarity. One of the few Hollywood stars you can actually admire [...] when you meet her she's just as gorgeous, just as likeable, as she is on screen. I'm talking about J-Lo. Or for the uninitiated, Jennifer Lopez, a showbiz phenomenon who's up there with Madonna.

Birth Card
Birthday: July 24, 1969
Four of Clubs Life Path: 56/11/2 Attitude: 31/4
"And I deal with all that by being like a perfectionist. But that's okay."
More
Jennifer Lopez Quotes
Four of Clubs Quotes
Jennifer Lopez Personal Life
---
---
What is Your Birth Card?
Enter your birth day and find out who you are.
Your Destiny: Major Themes
What destiny has in stock for you? Are you a potential millionaire and not know about it? What is your prime motivation in life and how to use to achieve success?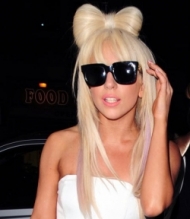 Trust is like a mirror, you can fix it if it's broken, but you can still see the crack in that mother fucker's reflection.
- Lady Gaga
People Saying
I really happy today to my name meaning
July 16, 2019 20:39
Yeah its that me
July 15, 2019 22:51
I agree Pamela's , it's all true, even for me, now I understand my name and me
July 15, 2019 15:01
Hello all Pamela's , hugs
July 15, 2019 14:57
I like what my name means, I'm proud to be a Pamela, I was born being French German , Irish , Russian and English, and born on January 27 1967,
July 15, 2019 14:55
Indeed
July 15, 2019 8:43
Wow!! Love my name like crazy. I think I will like to named all my kids Darlington
July 15, 2019 4:40
Diko mawari may meaning pala ang name ko,totoo pa tlga lahat, nkakataba ng puso
July 14, 2019 22:33
thank God that my daddy name me francis,That why am like this thats definitely my lifestar
July 14, 2019 9:25
spot on. wow
July 13, 2019 0:34
Topics
Astrology
Celebrities
Culture
Dating
Destiny Cards
Gossip & Rumors
Lifestyle
Love Compatibility
Marriage
Numerology
Phenomenon
Psychology
Questions & Answers
Relationships
Science & Tech
Society
Useful Tips
World