Thomas Moore
Thomas Moore was an Irish poet, singer, songwriter, and entertainer, now best remembered for the lyrics of The Minstrel Boy and The Last Rose of Summer. He was responsible, with John Murray, for burning Lord Byron's memoirs after his death. In his lifetime he was often referred to as Anacreon Moore.

Birth Card
Birthday: May 28, 1779
Four of Clubs Life Path: 57/12/3 Attitude: 33/6
"Disappointments in love, even betrayals and losses, serve the soul at the very moment they seem in life to be tragedies. The soul is partly in time and partly in eternity. We might remember the part that resides in eternity when we feel despair over the part that is in life."
More
Thomas Moore Quotes
Four of Clubs Quotes
---
---
What is Your Birth Card?
Enter your birth day and find out who you are.
Your Destiny: Major Themes
What destiny has in stock for you? Are you a potential millionaire and not know about it? What is your prime motivation in life and how to use to achieve success?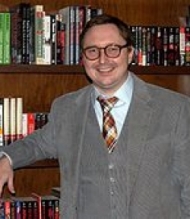 Life may be miraculous in its unlikelihood in the universe, but it would be a fallacy to suggest that its rareness makes it inextinguishable.
- John Hodgman
People Saying
Wow am in love with this name, I will name my first daughter Shirley.
March 30, 2020 12:30
Love it
March 29, 2020 11:47
Dat is true
March 29, 2020 11:08
Mine is Dec. 18. Also King of Hearts...
March 27, 2020 21:54
my son name is tyron and he is exactly the way this explains
March 27, 2020 17:57
that's a luck for my second baby
March 27, 2020 12:57
Hi
March 23, 2020 6:32
Am glad
March 22, 2020 20:34
My venus is good or bad
March 19, 2020 9:09
I agree!! Very accurate!
March 19, 2020 4:33
Topics
Astrology
Celebrities
Culture
Dating
Destiny Cards
Gossip & Rumors
Lifestyle
Love Compatibility
Marriage
Numerology
Phenomenon
Psychology
Questions & Answers
Relationships
Science & Tech
Society
Useful Tips
World