James Spader
James Todd Spader is an American actor best known for his eccentric roles in films such as Pretty in Pink; Less Than Zero; Sex, Lies, and Videotape; Crash; Stargate; and Secretary.

Spader was born in Boston, Massachusetts, the son of Jean and Stoddard Greenwood "Todd" Spader, both teachers. Spader met his first wife, Victoria Kheel, a decorator, while working in a yoga studio, after he moved to New York in the 1980s. They married in 1987 and have two sons, Elijah and Sebastian. Spader filed for divorce from Kheel in 2004 and, as of June 2011, has plans to marry his girlfriend (and former Alien Hunter co-star), Leslie Stefanson, with whom he had a child in August 2008.

Birth Card
Birthday: February 7, 1960
Five of Spades Soul Urge: 18/9 Life Path: 25/7 Attitude: 9
"Sometimes with people their work is the most important thing to them, and sometimes the work enables you to do other things that are more important to you. I probably am closer to that."
More
James Spader Quotes
Five of Spades Quotes
---
---
What is Your Birth Card?
Enter your birth day and find out who you are.
Your Destiny: Major Themes
What destiny has in stock for you? Are you a potential millionaire and not know about it? What is your prime motivation in life and how to use to achieve success?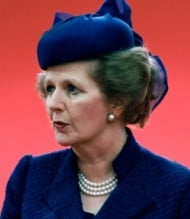 In politics, If you want anything said, ask a man. If you want anything done, ask a woman.
- Margaret Thatcher
People Saying
I agree Pamela's , it's all true, even for me, now I understand my name and me
July 15, 2019 15:01
Hello all Pamela's , hugs
July 15, 2019 14:57
I like what my name means, I'm proud to be a Pamela, I was born being French German , Irish , Russian and English, and born on January 27 1967,
July 15, 2019 14:55
Wow!! Love my name like crazy. I think I will like to named all my kids Darlington
July 15, 2019 4:40
thank God that my daddy name me francis,That why am like this thats definitely my lifestar
July 14, 2019 9:25
whaaaaaaat
July 10, 2019 13:31
So me
July 10, 2019 12:03
High five to all the "Nisha's" out there holding down the name!
July 9, 2019 22:27
So true
July 9, 2019 20:39
Glory to God:-)
July 8, 2019 4:33
Topics
Astrology
Celebrities
Culture
Dating
Destiny Cards
Gossip & Rumors
Lifestyle
Love Compatibility
Marriage
Numerology
Phenomenon
Psychology
Questions & Answers
Relationships
Science & Tech
Society
Useful Tips
World