All Celebrities

Twos represent Union - the Father-Mother Principle, and so stands for cooperation and associations. It is vital for the Two Of Diamonds to be given a good start. There should be someone when they are young to support, advise and encourage. The Two of Diamonds have a gift of intuition, and if used, they don't make mistakes in life. If principles are held, the success is assured, even though there is always some concern about money, as in the case of all cards in a Diamond suit.
Learn More
What is Your Birth Card?
Enter your birth day and find out who you are.
Your Destiny: Major Themes
What destiny has in stock for you? Are you a potential millionaire and not know about it? What is your prime motivation in life and how to use to achieve success?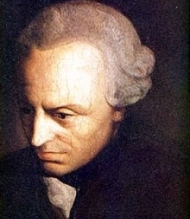 All our knowledge begins with the senses, proceeds then to the understanding, and ends with reason. There is nothing higher than reason.
- Immanuel Kant
People Saying
Really true because I have a girl like dame
June 12, 2019 19:15
this is true
June 12, 2019 14:33
Wooow... This is d name of my son..
June 10, 2019 12:32
Este blog me parece fantastico ... me ayuda mucho y me da positivismo durante el dia y previo ante el dia a dia ... me preparo para sentirlo y evitar aquellas malas vibraciones que me puedan suceder .
June 9, 2019 9:09
what good information thank you. you want to know what is your life number enter here: => destinynumbercalculator. com
June 9, 2019 3:07
Thank you for taking out time to share this video! GET your Personalized (and FREE) Numerology Report " destinynumbercalculator.
June 8, 2019 21:21
Sydney Australia says that its soul urge is 3 but it is uncorrect
June 8, 2019 0:46
17-02-2001
June 7, 2019 7:14
I got demonic star
June 7, 2019 3:51
I like to share this with you
June 6, 2019 22:21
Topics
Astrology
Celebrities
Culture
Dating
Destiny Cards
Gossip & Rumors
Lifestyle
Love Compatibility
Marriage
Numerology
Phenomenon
Psychology
Questions & Answers
Relationships
Science & Tech
Society
Useful Tips
World