Andie Macdowell
In the early 1980s, MacDowell modeled for Vogue magazine and appeared in ad campaigns for Yves Saint Laurent, Vassarette, Armani perfume, Sabeth-Row, Mink International, Anne Klein and Bill Blass. She worked with such esteemed photographers as Bruce Weber, Richard Avedon, Helmut Newton, Irving Penn and Herb Ritts among others. A series of billboards in Times Square and national television commercials for Calvin Klein drew attention to her and led to her 1984 film debut in Greystoke: The Legend of Tarzan, Lord of the Apes, a role in which her lines were dubbed by Glenn Close because her southern accent was too pronounced for her to play the role of an Englishwoman. In 1985, she had a small part in St. Elmo's Fire.

Birth Card
Birthday: April 21, 1958
King of Clubs Life Path: 48/12/3 Attitude: 25/7
"I think women have an innate ability to be intuitive with people that they truly love, but they have to trust that inner voice, and I think it is there. I think we are more intuitive than men."
More
Andie Macdowell Quotes
King of Clubs Quotes
---
---
What is Your Birth Card?
Enter your birth day and find out who you are.
Your Destiny: Major Themes
What destiny has in stock for you? Are you a potential millionaire and not know about it? What is your prime motivation in life and how to use to achieve success?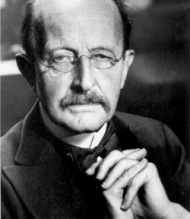 All matter originates and exists only by virtue of a force... We must assume behind this force the existence of a conscious and intelligent Mind. This Mind is the matrix of all matter.
- Max Planck
People Saying
thank God that my daddy name me francis,That why am like this thats definitely my lifestar
July 14, 2019 9:25
whaaaaaaat
July 10, 2019 13:31
So me
July 10, 2019 12:03
High five to all the "Nisha's" out there holding down the name!
July 9, 2019 22:27
So true
July 9, 2019 20:39
Glory to God:-)
July 8, 2019 4:33
This is so me ....wow
July 7, 2019 16:24
My name is Sonia Effah and it really true about me. I love being me and I will always be.
July 6, 2019 23:40
The real sense of the data.
July 6, 2019 18:54
I'm Gayathri Suresh I'm lucky and so happy to have this name. The meaning of my name described in this site is exactly what I possess in 'MY LIFE'. I was so exited and wondered when I read this.
July 6, 2019 14:22
Topics
Astrology
Celebrities
Culture
Dating
Destiny Cards
Gossip & Rumors
Lifestyle
Love Compatibility
Marriage
Numerology
Phenomenon
Psychology
Questions & Answers
Relationships
Science & Tech
Society
Useful Tips
World