All Celebrities

All Threes inhibit the creative drive that seeks expression. Number 3 departures from the Number 2 - the source of balance and harmony, and so it's always looking to find this balance in creating something new. There is an urge in self-expression and variety. The prime concern is more likely to pertain in the realm of values. But what is affecting Three Of Diamonds judgments and attitudes is the symbol of Divine Wisdom that marks the central point of the mind.
Learn More
What is Your Birth Card?
Enter your birth day and find out who you are.
Your Destiny: Major Themes
What destiny has in stock for you? Are you a potential millionaire and not know about it? What is your prime motivation in life and how to use to achieve success?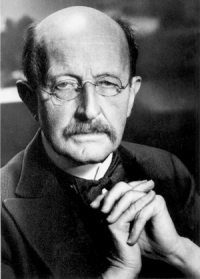 All matter originates and exists only by virtue of a force... We must assume behind this force the existence of a conscious and intelligent Mind. This Mind is the matrix of all matter.
- Max Planck
People Saying
Good to hear
July 15, 2018 21:37
Woooouuuu that's nice and that's how Im
July 15, 2018 16:08
So nice
July 13, 2018 11:14
its true
July 13, 2018 11:06
Wow,I did not know my name had such a meaningful meaning .Nice one!!
July 13, 2018 10:13
Really true
July 12, 2018 15:13
Agree
July 12, 2018 1:35
True🤗
July 11, 2018 23:24
Wow. This is unbelievably true.
July 11, 2018 20:18
Yep...this is ME!
July 11, 2018 17:02
Topics
Astrology
Celebrities
Culture
Dating
Destiny Cards
Gossip & Rumors
Lifestyle
Love Compatibility
Marriage
Numerology
Phenomenon
Psychology
Questions & Answers
Relationships
Science & Tech
Society
Useful Tips
World