Max Planck
Max Karl Ernst Ludwig Planck, ForMemRS was a German physicist who is regarded as the founder of the quantum theory, for which he received the Nobel Prize in Physics in 1918.

At the end of the 1920s Bohr, Heisenberg and Pauli had worked out the Copenhagen interpretation of quantum mechanics, but it was rejected by Planck, as well as Schrodinger, Laue, and Einstein. Planck expected that wave mechanics would soon render quantum theory "his own child" unnecessary. This was not to be the case, however. Further work only cemented quantum theory, even against his and Einstein's philosophical revulsions. Planck experienced the truth of his own earlier observation from his struggle with the older views in his younger years: "A new scientific truth does not triumph by convincing its opponents and making them see the light, but rather because its opponents eventually die, and a new generation grows up that is familiar with it."

Birth Card
Birthday: April 23, 1858
Jack of Clubs Life Path: 49/13/4 Attitude: 27/9
"All matter originates and exists only by virtue of a force... We must assume behind this force the existence of a conscious and intelligent Mind. This Mind is the matrix of all matter."
More
Max Planck Quotes
Jack of Clubs Quotes
---
---
What is Your Birth Card?
Enter your birth day and find out who you are.
Your Destiny: Major Themes
What destiny has in stock for you? Are you a potential millionaire and not know about it? What is your prime motivation in life and how to use to achieve success?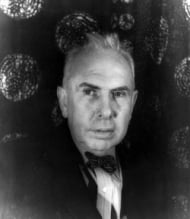 Love is the only thing you can really give in all this world. When you give love, you give everything.
- Theodore Dreiser
People Saying
I really happy today to my name meaning
July 16, 2019 20:39
Yeah its that me
July 15, 2019 22:51
I agree Pamela's , it's all true, even for me, now I understand my name and me
July 15, 2019 15:01
Hello all Pamela's , hugs
July 15, 2019 14:57
I like what my name means, I'm proud to be a Pamela, I was born being French German , Irish , Russian and English, and born on January 27 1967,
July 15, 2019 14:55
Indeed
July 15, 2019 8:43
Wow!! Love my name like crazy. I think I will like to named all my kids Darlington
July 15, 2019 4:40
Diko mawari may meaning pala ang name ko,totoo pa tlga lahat, nkakataba ng puso
July 14, 2019 22:33
thank God that my daddy name me francis,That why am like this thats definitely my lifestar
July 14, 2019 9:25
spot on. wow
July 13, 2019 0:34
Topics
Astrology
Celebrities
Culture
Dating
Destiny Cards
Gossip & Rumors
Lifestyle
Love Compatibility
Marriage
Numerology
Phenomenon
Psychology
Questions & Answers
Relationships
Science & Tech
Society
Useful Tips
World