Matthew Mcconaughey

Matthew David McConaughey is an American actor. After a series of minor roles in the early 1990s, McConaughey gained notice for his breakout role in Dazed and Confused (1993). He then appeared in films such as A Time to Kill, Contact, U-571, Sahara, and We Are Marshall. McConaughey is best known for his performances as a leading man in The Wedding Planner, How to Lose a Guy in 10 Days, Failure to Launch, Fool's Gold and The Lincoln Lawyer.

Birth Card
Birthday: November 4, 1969
Three of Diamonds Soul Urge: 31/4 Life Path: 40/4 Attitude: 15/6
Matthew Mcconaughey Personal Life
---
What is Your Birth Card?
Enter your birth day and find out who you are.
Your Destiny: Major Themes
What destiny has in stock for you? Are you a potential millionaire and not know about it? What is your prime motivation in life and how to use to achieve success?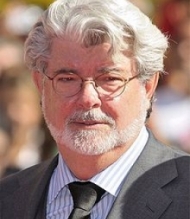 Everybody has talent, it's just a matter of moving around until you've discovered what it is.
- George Lucas
People Saying
IT IS REALY ME
February 20, 2019 9:41
That's me for sure. Love it.
February 20, 2019 8:27
it is really me
February 20, 2019 7:00
Terry certainly of course yes that me !
February 20, 2019 2:48
Above noble qualities are quite true in the persons I have come acrosss especially, female doctors of medicine.
February 20, 2019 1:38
My mom is a 3 of diamonds, my sister is a 4 of diamonds, and I am a 5 of diamonds. Thats very common in families as well to be all in line.
February 20, 2019 0:48
ILU SAMURA UZ**R
February 19, 2019 19:55
My God this is so Me!
February 19, 2019 18:09
thats my lola
February 19, 2019 13:09
reason I am here tomorrow is my value education paper...........
February 19, 2019 12:58
Topics
Astrology
Celebrities
Culture
Dating
Destiny Cards
Gossip & Rumors
Lifestyle
Love Compatibility
Marriage
Numerology
Phenomenon
Psychology
Questions & Answers
Relationships
Science & Tech
Society
Useful Tips
World