Mark Twain

Samuel Langhorne Clemens (November 30, 1835 - April 21, 1910), better known by his pen name Mark Twain, was an American author and humorist. He is most noted for his novels, The Adventures of Tom Sawyer (1876), and its sequel, Adventures of Huckleberry Finn (1885), the latter often called "the Great American Novel."

He achieved great success as a writer and public speaker. His wit and satire earned praise from critics and peers, and he was a friend to presidents, artists, industrialists, and European royalty.

He lacked financial acumen, and, though he made a great deal of money from his writings and lectures, he squandered it on various ventures, in particular the Paige Compositor, and was forced to declare bankruptcy. With the help of Henry Huttleston Rogers he eventually overcame his financial troubles. Twain worked hard to ensure that all of his creditors were paid in full, even though his bankruptcy had relieved him of the legal responsibility.

Birth Card
Birthday: November 30, 1835
Three of Hearts Life Path: 58/13/4 Attitude: 41/5
"Giving up smoking is the easiest thing in the world. I know because I've done it thousands of times."
More
Mark Twain Quotes
Three of Hearts Quotes
---
---
What is Your Birth Card?
Enter your birth day and find out who you are.
Your Destiny: Major Themes
What destiny has in stock for you? Are you a potential millionaire and not know about it? What is your prime motivation in life and how to use to achieve success?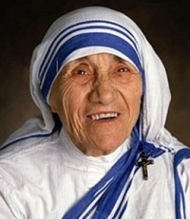 We, the unwilling, led by the unknowing, are doing the impossible for the ungrateful. We have done so much, for so long, with so little, we are now qualified to do anything with nothing.
- Mother Teresa
People Saying
I really happy today to my name meaning
July 16, 2019 20:39
Yeah its that me
July 15, 2019 22:51
I agree Pamela's , it's all true, even for me, now I understand my name and me
July 15, 2019 15:01
Hello all Pamela's , hugs
July 15, 2019 14:57
I like what my name means, I'm proud to be a Pamela, I was born being French German , Irish , Russian and English, and born on January 27 1967,
July 15, 2019 14:55
Indeed
July 15, 2019 8:43
Wow!! Love my name like crazy. I think I will like to named all my kids Darlington
July 15, 2019 4:40
Diko mawari may meaning pala ang name ko,totoo pa tlga lahat, nkakataba ng puso
July 14, 2019 22:33
thank God that my daddy name me francis,That why am like this thats definitely my lifestar
July 14, 2019 9:25
spot on. wow
July 13, 2019 0:34
Topics
Astrology
Celebrities
Culture
Dating
Destiny Cards
Gossip & Rumors
Lifestyle
Love Compatibility
Marriage
Numerology
Phenomenon
Psychology
Questions & Answers
Relationships
Science & Tech
Society
Useful Tips
World