Harrison Ford

Harrison Ford is an American film actor and producer. He is famous for his performances as Han Solo in the original Star Wars trilogy and as the title character of the Indiana Jones film series. Ford is also known for his roles as Rick Deckard in Blade Runner, John Book in Witness and Jack Ryan in Patriot Games and Clear and Present Danger. His four-decade career also includes roles in several other Hollywood blockbusters, including Presumed Innocent, The Fugitive, Air Force One, and What Lies Beneath. At one point, four of the top six box-office hits of all time included one of his roles. Five of his films have been inducted into the National Film Registry.

Birth Card
Birthday: July 13, 1942
Two of Diamonds Life Path: 36/9 Attitude: 20/2
"You may get real tired watching me, but I'm not going to quit."
More
Harrison Ford Quotes
Two of Diamonds Quotes
Harrison Ford Personal Life
---
What is Your Birth Card?
Enter your birth day and find out who you are.
Your Destiny: Major Themes
What destiny has in stock for you? Are you a potential millionaire and not know about it? What is your prime motivation in life and how to use to achieve success?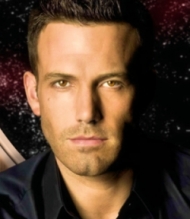 I'm not the type of guy who enjoys one-night stands. It leaves me feeling very empty and cynical. It's not even fun sexually.
- Ben Affleck
People Saying
thank God that my daddy name me francis,That why am like this thats definitely my lifestar
July 14, 2019 9:25
whaaaaaaat
July 10, 2019 13:31
So me
July 10, 2019 12:03
High five to all the "Nisha's" out there holding down the name!
July 9, 2019 22:27
So true
July 9, 2019 20:39
Glory to God:-)
July 8, 2019 4:33
This is so me ....wow
July 7, 2019 16:24
My name is Sonia Effah and it really true about me. I love being me and I will always be.
July 6, 2019 23:40
The real sense of the data.
July 6, 2019 18:54
I'm Gayathri Suresh I'm lucky and so happy to have this name. The meaning of my name described in this site is exactly what I possess in 'MY LIFE'. I was so exited and wondered when I read this.
July 6, 2019 14:22
Topics
Astrology
Celebrities
Culture
Dating
Destiny Cards
Gossip & Rumors
Lifestyle
Love Compatibility
Marriage
Numerology
Phenomenon
Psychology
Questions & Answers
Relationships
Science & Tech
Society
Useful Tips
World