Elizabeth Taylor

Dame Elizabeth Rosemond "Liz" Taylor, DBEwas a British-American actress. From her early years as a child star with MGM, she became one of the great screen actresses of Hollywood's Golden Age. As one of the world's most famous film stars, Taylor was recognized for her acting ability and for her glamorous lifestyle, beauty and distinctive violet eyes.

Taylor was married eight times to seven husbands and had many romances outside her marriages. Taylor had two sons, Michael Howard and Christopher Edward, with Michael Wilding. She had a daughter, Elizabeth Frances "Liza", with Michael Todd. During her marriage to Eddie Fisher, Taylor started proceedings to adopt a two-year-old girl from Germany, Maria; the adoption process was finalized in 1964 following their divorce. Richard Burton later adopted Taylor's daughters Liza and Maria.

Birth Card
Birthday: February 27, 1932
Jack of Clubs Life Path: 44/8 Attitude: 29/11/2
"For me, life happened, just as it does for anyone else. I have been supremely lucky in my life in that I have known great love, and of course I am the temporary custodian of some incredible and beautiful things. But I have never felt more alive than when I watched my children delight in something, never more alive than when I have watched a great artist perform, and never richer than when I have scored a big check to fight AIDS. Follow your passion, follow your heart, and the things you need will come."
More
Elizabeth Taylor Quotes
Jack of Clubs Quotes
---
---
What is Your Birth Card?
Enter your birth day and find out who you are.
Your Destiny: Major Themes
What destiny has in stock for you? Are you a potential millionaire and not know about it? What is your prime motivation in life and how to use to achieve success?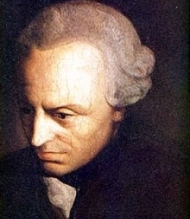 All our knowledge begins with the senses, proceeds then to the understanding, and ends with reason. There is nothing higher than reason.
- Immanuel Kant
People Saying
This Really Reflects me
November 19, 2019 23:39
Very true
November 18, 2019 20:07
This is my sister all the way.
November 17, 2019 18:53
This is me
November 13, 2019 20:51
Who is Sandra and also is gemini?
November 12, 2019 20:31
That is so true ,I never love my name until I have read it in the Bible how many times it mention and how important it is.
November 12, 2019 19:58
Yep
November 12, 2019 18:08
This is spot on about me.. Italian meaning of Carolyn is strong and she knows
November 12, 2019 17:16
Wow so true
November 8, 2019 2:02
This takes too long to load after typing up everything.
November 6, 2019 6:29
Topics
Astrology
Celebrities
Culture
Dating
Destiny Cards
Gossip & Rumors
Lifestyle
Love Compatibility
Marriage
Numerology
Phenomenon
Psychology
Questions & Answers
Relationships
Science & Tech
Society
Useful Tips
World