Carlos Castaneda
Carlos Arana Castaneda (December 25, 1925 – April 27, 1998) was a Peruvian-American author and student of anthropology .

Starting with The Teachings of Don Juan in 1968, Castaneda wrote a series of books that describe his alleged training in shamanism. The books, narrated in the first person, relate his supposed experiences under the tutelage of a Yaqui "Man of Knowledge" named Don Juan Matus. His 12 books have sold more than 8 million copies in 17 languages. Critics have suggested that they are works of fiction; supporters claim the books are either true or at least valuable works of philosophy and descriptions of practices which enable an increased awareness
.
Castaneda withdrew from public view in 1973 to work further on his inner development, living in a large house with three women ("Fellow Travellers of Awareness") who were ready to cut their ties to family and changed their names. He founded Cleargreen, an organization that promoted tensegrity, purportedly a traditional Toltec regimen of spiritually powerful exercises.
Birth Card
Birthday: December 25, 1925
Six of Hearts Soul Urge: 18/9 Life Path: 54/9 Attitude: 37/10/1
"Look at every path closely and deliberately, then ask ourselves this crucial question: Does this path have a heart? If it does, then the path is good. If it doesn't then it is of no use to us."
More
Carlos Castaneda Quotes
Six of Hearts Quotes
---
---
What is Your Birth Card?
Enter your birth day and find out who you are.
Your Destiny: Major Themes
What destiny has in stock for you? Are you a potential millionaire and not know about it? What is your prime motivation in life and how to use to achieve success?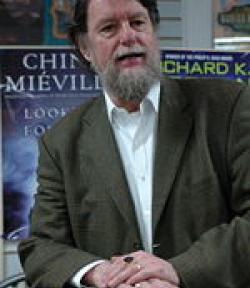 Often you don't know whether a woman is friend, enemy or lover until it is too late. Sometimes, she is all three.
- Robert Jordan
People Saying
I really happy today to my name meaning
July 16, 2019 20:39
Yeah its that me
July 15, 2019 22:51
I agree Pamela's , it's all true, even for me, now I understand my name and me
July 15, 2019 15:01
Hello all Pamela's , hugs
July 15, 2019 14:57
I like what my name means, I'm proud to be a Pamela, I was born being French German , Irish , Russian and English, and born on January 27 1967,
July 15, 2019 14:55
Indeed
July 15, 2019 8:43
Wow!! Love my name like crazy. I think I will like to named all my kids Darlington
July 15, 2019 4:40
Diko mawari may meaning pala ang name ko,totoo pa tlga lahat, nkakataba ng puso
July 14, 2019 22:33
thank God that my daddy name me francis,That why am like this thats definitely my lifestar
July 14, 2019 9:25
spot on. wow
July 13, 2019 0:34
Topics
Astrology
Celebrities
Culture
Dating
Destiny Cards
Gossip & Rumors
Lifestyle
Love Compatibility
Marriage
Numerology
Phenomenon
Psychology
Questions & Answers
Relationships
Science & Tech
Society
Useful Tips
World