Bruce Jenner

William Bruce Jenner is a former U.S. track and field athlete, motivational speaker, socialite and television personality. He won the gold medal for decathlon in the Montreal 1976 Summer Olympics.

Following his Olympic victory and the related recognition, his professional career evolved into being a television celebrity. By 1981 he had starred in several made-for-TV movies and was Erik Estrada's replacement on the top rated TV series CHiPs. Since the 2007 debut of Keeping Up with the Kardashians he has appeared as the step-father of the Kardashian sisters.

His company, Bruce Jenner Aviation, sells aircraft supplies to executives and corporations. Jenner was the business development vice president for a staffing industry software application known as JennerNet, which was based on Lotus Domino technology.

Jenner was the marketing name for Bruce Jenner's Westwood Centers for Nautilus & Aerobics in the early '80s. Jenner had no ownership in the centers. The fitness centers were owned by David Cirotto and Chin Yi. The centers were sold to Super Fitness Centers, owned by martial arts expert Paul Snow. Chin Yi later became the founder of LA Fitness. Jenner also was diagnosed with dyslexia as a young child he appeared on the sitcom Silver Spoons where he revealed his condition to the Stratton family - and after retiring from sports, built a successful career as a motivational speaker and television sports commentator (making an appearance on the series Learn To Read).
Birth Card
Birthday: October 28, 1949
Seven of Hearts Life Path: 61/7 Attitude: 38/11/2
Bruce Jenner Personal Life
---
---
What is Your Birth Card?
Enter your birth day and find out who you are.
Your Destiny: Major Themes
What destiny has in stock for you? Are you a potential millionaire and not know about it? What is your prime motivation in life and how to use to achieve success?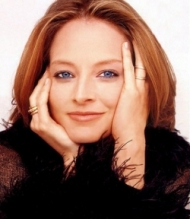 It's an interesting combination: Having a great fear of being alone, and having a desperate need for solitude and the solitary experience. That's always been a tug of war for me.
- Jodie Foster
People Saying
I really happy today to my name meaning
July 16, 2019 20:39
Yeah its that me
July 15, 2019 22:51
I agree Pamela's , it's all true, even for me, now I understand my name and me
July 15, 2019 15:01
Hello all Pamela's , hugs
July 15, 2019 14:57
I like what my name means, I'm proud to be a Pamela, I was born being French German , Irish , Russian and English, and born on January 27 1967,
July 15, 2019 14:55
Indeed
July 15, 2019 8:43
Wow!! Love my name like crazy. I think I will like to named all my kids Darlington
July 15, 2019 4:40
Diko mawari may meaning pala ang name ko,totoo pa tlga lahat, nkakataba ng puso
July 14, 2019 22:33
thank God that my daddy name me francis,That why am like this thats definitely my lifestar
July 14, 2019 9:25
spot on. wow
July 13, 2019 0:34
Topics
Astrology
Celebrities
Culture
Dating
Destiny Cards
Gossip & Rumors
Lifestyle
Love Compatibility
Marriage
Numerology
Phenomenon
Psychology
Questions & Answers
Relationships
Science & Tech
Society
Useful Tips
World