Ben Affleck
Benjamin Géza Affleck-Boldt, better known as Ben Affleck, is an American actor, film director, writer, and producer. He became known with his performances in such Kevin Smith films as Mallrats (1995), Chasing Amy (1997), and Dogma (1999). Affleck won an Academy Award and a Golden Globe Award for the screenplay for Good Will Hunting (1997), which he co-wrote with Matt Damon, and has appeared in lead roles in such popular hits as Armageddon (1998), Pearl Harbor (2001), Changing Lanes (2002), The Sum of All Fears (2002), Daredevil (2003), Hollywoodland (2007), State of Play (2009) and The Town (2010).

Birth Card
Birthday: August 15, 1972
Jack of Clubs Soul Urge: 28/10/1 Life Path: 42/6 Attitude: 23/5
"I'm not the type of guy who enjoys one-night stands. It leaves me feeling very empty and cynical. It's not even fun sexually. I need to feel something for the woman and entertain the vain hope that it may lead to a relationship."
More
Ben Affleck Quotes
Jack of Clubs Quotes
Ben Affleck Personal Life
---
---
What is Your Birth Card?
Enter your birth day and find out who you are.
Your Destiny: Major Themes
What destiny has in stock for you? Are you a potential millionaire and not know about it? What is your prime motivation in life and how to use to achieve success?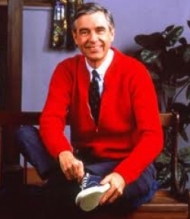 Part of the problem with the word 'disabilities' is that it immediately suggests an inability to see or hear or walk or do other things that many of us take for granted.
- Fred Rogers
People Saying
Really true because I have a girl like dame
June 12, 2019 19:15
this is true
June 12, 2019 14:33
Wooow... This is d name of my son..
June 10, 2019 12:32
Este blog me parece fantastico ... me ayuda mucho y me da positivismo durante el dia y previo ante el dia a dia ... me preparo para sentirlo y evitar aquellas malas vibraciones que me puedan suceder .
June 9, 2019 9:09
what good information thank you. you want to know what is your life number enter here: => destinynumbercalculator. com
June 9, 2019 3:07
Thank you for taking out time to share this video! GET your Personalized (and FREE) Numerology Report " destinynumbercalculator.
June 8, 2019 21:21
Sydney Australia says that its soul urge is 3 but it is uncorrect
June 8, 2019 0:46
17-02-2001
June 7, 2019 7:14
I got demonic star
June 7, 2019 3:51
I like to share this with you
June 6, 2019 22:21
Topics
Astrology
Celebrities
Culture
Dating
Destiny Cards
Gossip & Rumors
Lifestyle
Love Compatibility
Marriage
Numerology
Phenomenon
Psychology
Questions & Answers
Relationships
Science & Tech
Society
Useful Tips
World