Brad Pitt & Angelina JolieCompatibility Report
Brad Pitt: December 18, 1963
Brad Pitt

Commitment Index: 7

Leadership:

Birth Card

Ruler

Karma Card

Karma Cousin
Angelina Jolie: June 4, 1975
Angelina Jolie

Commitment Index: 7.2

Leadership:
Birth Card

Ruler

Karma Card

Karma Cousin
Total Connections Found: 25
We found 25 connections between you and Angelina. If you are in love, it's easy to assume the feelings are mutual, but it's not always so. We can fall in love at first sight, but true love tends to emerge over time. There are varying levels of passion, intimacy, and commitment. Discovering the dimensions of your relationship gives you an exclusive opportunity to predict how your relationships will unfold in the future. Does the first spark of passion have a chance to turn into something more beautiful, unique, and long-lasting? It depends on how deep your connections with another person are. Some of them are spiritual or karmic; they connect us on a subconscious level. Others work on the physical plane; they are based on our childhood patterns, ideas of likeness, and social measures.
Attraction index: 4.4
Intensity index: 2.1
Compatibility: 2.44
Attraction & Intensity
Attraction Index evaluates a scope of qualities you find attractive in each other. From physical attractiveness and behavior to a spectrum of psychological traits and features, your score represents the chemistry or spark that motivated you to be with another person, and them with you. As a rule of thumb, the attraction is necessary but not sufficient for defining true love.
Intensity Index outlines the challenges. Detailed investigation of connections determines which areas of your life are affected the most. It can be sexual intensity, strong desire to dominate, criticism, or deep contradictions in beliefs and lifestyles. While intense passion may work to your benefit, there are some levels of intensity people find difficult to accept. Jealousy, for example, can ruin relationships. Desire to manipulate can tear your safety net. You can be intensely in love for many years, but it shouldn't limit your independence.
People with more than fifteen links between them have their scores higher than someone with five connections or less. As a rule, relationships with high-attraction and low-Intensity scores have more chances to survive in the long run and to bring more positive energy and mutual understanding. The excess of intense connections between people leads to break-ups and conflicts. Keep in mind that the level of intensity depends on your personal preferences and traits. Passionate people prefer more intense relationships; they are quickly bored with perfections. Others are looking for a harmonious and caring environment. If you research your previous relationships in-depth, you will discover the Attraction and Intensity Scores that fit you the best.
His Scores Are Slightly Different Than Yours!
Relationship is a union of two, and each of us is investing time and energy in another, and as a result we experience a slightly different impact which effects our compatibility score.He Feels More Compatible With You Than You Are!
Attraction index: 4.36
Intensity index: 2.13
Compatibility: 2.56
Compatibility Chart
Meeting someone is never an accident, no matter how long your relationship lasts. There are always lessons, challenges, and virtues. It's easy to see in your compatibility chart, what brought you together in this lifetime and how enjoyable or challenging your relationships are meant to be. If you are aiming for long-term relationships, look for family and benefits indexes. Special connections give you a sense of pre-destined call. Lessons and challenges highlight the problematic aspects that may work for your advantage in the long-run. Intensity adds an edge, while criticism in high doses can make or break your trust.
Relationship Type: Passionate
Prime Themes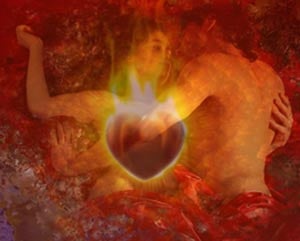 passion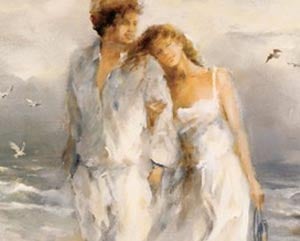 love and harmony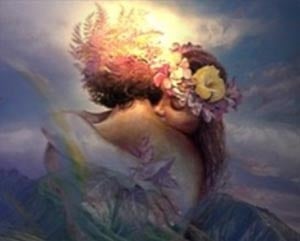 emotional intimacy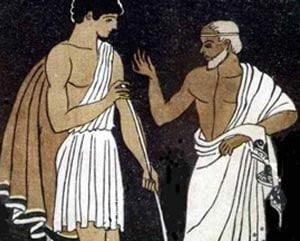 criticism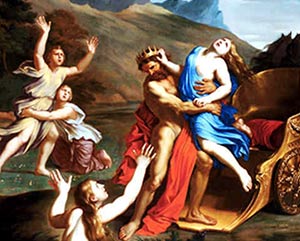 challenge
Long-term Relationship | Marriage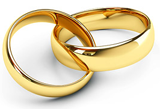 Equal Leadership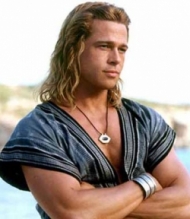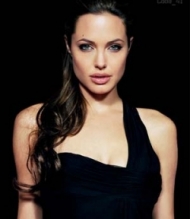 Emotional Intimacy
You are perfect couple! You share 3 wonderful connections of emotional closeness. No matter where you are and what you do, you will always feel close to each other on very deep personal level. You can freely share your deep thoughts and help each other in confusing situations. In your case, there is no definite mastermind. You can split responsibility of making major decisions in your life and enjoy long-lasting relationships based on equality, understanding and emotional closeness.Leadership rests not only upon ability, not only upon capacity; having the capacity to lead is not enough. The leader must be willing to use it. His leadership is then based on truth and character. There must be truth in the purpose and will power in the character. - Vince Lombardi
Love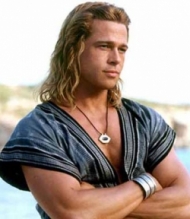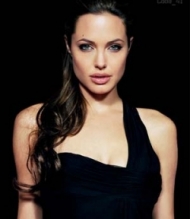 You share incredible connection of mutual love. Desire to please each other and make each other happy and content, is the reason why many couples who share this connection become very successful family-wise and financially.
Passion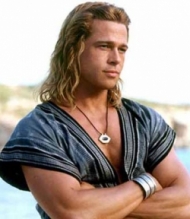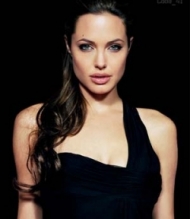 You share very powerful physical connection which makes you great lovers and partners in life. You won't let each other wait for signs of sexual attraction, and you are both willing to take the initiative with no hesitation. You are in the world of infinite possibilities of physical nature, the place where any sexual experiment is welcomed, and the initiative is on high demand.
Prosperity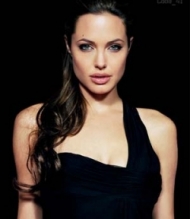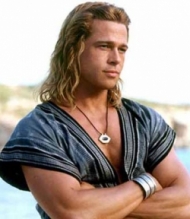 Angelina's desire to make you happy is a definite benefit to your abilities and talents. She holds a pride in your accomplishments, willing to do almost anything to help you climb the social ladder. She is willing lift you up with enthusiasm and build up your self-confidence.
Friendship, Freedom, Inspiration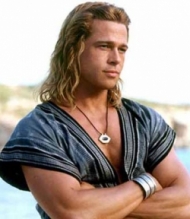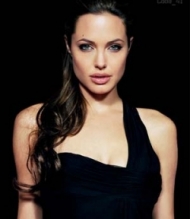 Your relationship is based upon freedom and you both are free to be yourself. Being the best friends for life is worth millions of romantic encounters.
Idealism / Illusions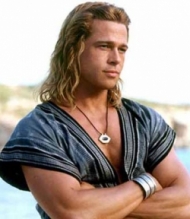 The dream of a perfect love came true when she met you. You might not be ideal, but there is no place in her romantic perception for accurate understanding of your real strengths and frailties, and you find yourself in the middle of the romantic encounter where the crash of illusions can happen at any time.
Cosmic Lessons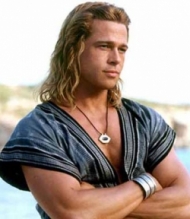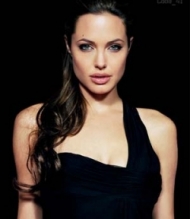 You are the part of Angelina's learning curve in life. It might be not easy to handle, but she needs it.
Cosmic Rewards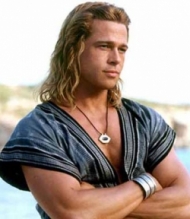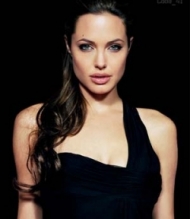 Angelina may not realize how significant you are for her until later in life. In a middle while, it can be a roller-coaster experience.
---
Brad Pitt
and
Angelina
are married since 2006. During Pitt's divorce from Jennifer Aniston, his involvement with his Mr. & Mrs. Smith co-star Angelina Jolie attracted vigorous media attention. While Pitt denied claims of adultery, he admitted that he "fell in love" with Jolie on the set. In April 2005, one month after Aniston filed for divorce, a set of paparazzi photographs emerged showing Pitt, Jolie and her son Maddox at a beach in Kenya; the pictures were construed in the press as evidence of a relationship between Pitt and Jolie. During the summer of 2005, the two were seen together with increasing frequency, and the entertainment media dubbed the couple "Brangelina". On January 11, 2006, Jolie confirmed to People that she was pregnant with Pitt's child, thereby publicly acknowledging their relationship for the first time.
---

Connections: Life vs. Spiritual
Your share of spiritual connections matches its mundane equivalent. You have new experiences to enjoy. There is also a decent backup in your subconscious mind to bypass any roadblocks. Spiritual connections may feel frightening at times. When triggered by Angelina Jolie, your analytical mind starts skipping frames, but it helps you stay connected. Although you may check how many challenging aspects you have inside your mundane scope and cross-check them with supportive spiritual connections, the idea of commitment will cross yours and Angelina Jolie's mind more than once. You may also consider Angelina Jolie's age and social status; if they match yours, excellent! If not, your chances to be accepted are fifty-fifty.
Forward, Reverse and Mutual Connections
According to your score, Angelina invests 4% more energy into your relationships than you are. Depending on specifics, she might be more mindful, caring, and initiative, or more aggressive, pushy, or critical. In other words, she cares. With lots of reversed challenging connections, being loving might be harder than it seems, but if those are connections of kindness and love, you'd feel grateful and contented with your choice.
---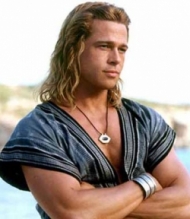 Brad Pitt
Birthday: December 18, 1963

Birth Card

Ruler

Karma Card

Karma Cousin
The Kings are associated with Number Thirteen (13) - The Number Of Love and Unity, and among the wiser ones, these qualities, together with their number, were held to be sacred. All Kings are the Jacob of the Bible: the founders and fathers of the twelve tribes who have entrusted the children to the source of All Good. Kings are usually the most sympathetic and understanding people. They know subconsciously that power depends upon cooperation, and whatever life they lead, their best work is done in partnership. They always have a sense of authority, but it seldom leads to domination.

King of Hearts rules by love. They are kind, friendly and magnetic. They don't give the first impression of the power of the King, but they have the greatest thing in the world that is invincible - love. They have the ability of peace, protection and safe harbor. Living at their best, true to themselves, they never fight for recognition, nor do they want it. They never produce any problems, like any other card, but issues can be brought to them by other people.

Kings Of Hearts are very confident and not stubborn at all because they are sure of themselves and of the principles for which they stand. By nature, they are the most desirable people of the earth and the most worthy of love. They will always answer the call for help, and even you forget to thank them, it doesn't matter. They are the center and the heart of family life, best friends, and harmonizers at work. There is no reason for anyone to fight King of Heart's authority. They play their part so beautifully, with so much grace and kindness, we all love them to be who they are. Like humans, they can fight when confronted with hatred and ugliness, but even then they make allowances. They are regularly meet with disappointments in others, and if not strong enough, some of King of Hearts might develop fears, but it is sporadic. Despite all this, the King Of Hearts is never weak.

The King of Hearts is mentally active and thoroughly efficient and practical in business. They like to mix with men and enjoy the exchange of ideas. They want to learn, but not always apply what they know. Through knowledge and birth gave a keen intuition, many of the King of Hearts tend to be interested in psychology, mysticism, and philosophy. May become spiritual and philosophical teachers. Exquisite leaders and teachers of groups. Also interested in trading, merchandising, buying and selling. They can work well with large manufacturers, and with personnel. They want business to be active and progressive, but not agreeable to drastic changes.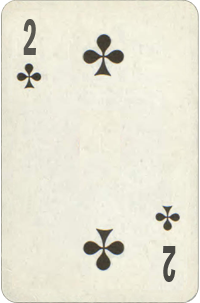 Karma Card: Two of Clubs
Any Two reflects our fears. The Two of Clubs, your Karma Card, is associated with mental stress. The reason is usually the behavior of other people who are likely to use you and to betray and to deceive at one point or another. Disappointments can pile up, and there is certainly a need to build up reliable protection for your nervous system. If you feel the need to dominate or to quarrel excessively, beware. The Two of Clubs karmic influence can be challenging to deal with, but as the King of Hearts, you have the power to overcome any adverse influences faster than any other person.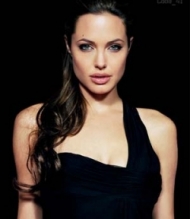 Angelina Jolie
Birthday: June 4, 1975
Birth Card

Ruler

Karma Card

Karma Cousin
The King of Diamonds has an ultimate awareness and appreciation of material values. This sense of worth implies their ability to manage and enjoy the products of the earth. We live in a world where values are more often associated with money. On a higher level, King Of Diamonds who are guardians of real values gain tremendous power, and hard-boiled materialism is not known to them. As politicians, they will not accept bribes. As businessmen, they are not ruthless and overruling. They know how to administer values in their "kingdom," and there is always enough for everyone. The Kings of Diamonds have excellent leadership abilities and do not want to be in inferior positions. Their finances are well managed, and their families are well supported.

People born King of Diamonds are very sociable and friendly. They prefer to work with intelligent people because they believe the good brain is a passport to success. They develop ambitions early in life, and their restlessness in young age lead them to get a proper education, diplomas, which will add to their prestige later in life. The Kings of Diamonds usually marry those who have a position, or security, or wealth. The men, while building their own business, expect their wives to work, - but want them to shine as well.

The best in the understanding of values, King of Diamonds prefer to keep the control over finances in their hands. They know how to secure themselves through good business judgment, a quick mind, or clever manipulation. They prefer working with fresh young people who can keep their business active.

They like to travel and profit by it, especially when their work is in the mental field or associated with intellectual ideas and commerce. They benefit from foreign countries and foreigners. King of Diamonds has good chances for self-development. They learn fast how to overcome obstacles through understanding.

All Kings are associated with Number Thirteen (13) - The Number Of Love and Unity, and among the wiser ones, these qualities, together with their number, were held to be sacred. All Kings are the Jacob of the Bible: the founders and fathers of the twelve tribes who have entrusted the children to the source of All Good. Kings are usually the most sympathetic and understanding people. They know subconsciously that power depends upon cooperation, and whatever life they lead, their best work is done in partnership. They always have a sense of authority, but it seldom leads to domination.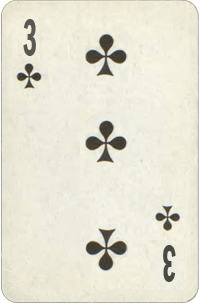 Karma Card: Three of Clubs
Three of Clubs Karma Card suggests the intellectual creativity and versatility. You are likely to have many interests or be involved in the pursuit of knowledge. This card is an indicator of a gift with words, whether through presenting your ideas or writing. As a positive 3, you will be fortunate in speculative matters, investing, gambling and taking chances in general. You will have many lucky opportunities with your friends, who are most eager to assist you in every way. Your luck is derived from your positive, outgoing attitude, which induces people to want to help you. You should avoid occupations that keep you confined in close quarters or demand long hours of isolation because you need to move around and express yourself to do your best work and be happy.

A negative Three of Clubs does everything in a big way-eating, drinking, loving and living. You can be too self-indulgent, and extravagance could be your downfall. You tend to overact and exaggerate situations, turning mole-hill problems into mountains. Friendships will then be superficial. You may try to avoid responsibility and live just for a moment. Too much talk may make you a gossip.

Learn not to spread yourself too thin, which is a natural trap to fall into, with your many talents and interests. You should master at least one skill.
---
Create your own Love compatibility report. What you see in this example is just a little part of information you will get with your order. But you can see how the story starts, and sometimes you can see how it ends. Fate? Destiny? Would your rather go with FREE WILL? Or maybe Free Will comes from True Knowledge?