In the wake of her controversial appearance on the TODAY show, in which she said that Lindsay Lohan was not in a good place to portray Elizabeth Taylor in an upcoming movie for Lifetime, Rosie O'Donnell took to her personal blog on Wednesday to defend her comments, accusing certain websites of taking them out of...
Read More...
The royal couple attend a charitable premiere of the Disney Nature film African Cats.
Read More...
Jennifer Lopez and Marc Anthony want to set things straight about their divorce.
Read More...
Read More...
Britney's dad and conservator Jamie Spears filed the petition earlier this month, asking the court to add Jason as a co-conservator. After the hearing, we overhead the lawyers say Jamie is "thrilled." The move makes total sense ... considering the two are set to be married.
Read More...
Read More...
When John Edwards learned that Rielle Hunter was pregnant with his child, he reacted with disbelief – and a verbal swipe at his mistress, a witness testified Tuesday.
Read More...
Jennifer Hudson listened with her head down and eyes closed as a police officer testified Tuesday about finding her mother's body in a pool of blood in the living room.
Read More...
Martin Lawrence married his woman Shamicka Gibbs in an intimate ceremony at the actor's Beverly Hills home Saturday, People magazine reported.
Read More...
She's nearing 50 and yet Cindy Crawford has still got it! Over ten years after she posed for Playboy in 1998, the 46-year-old supermodel shared on Facebook her super sexy cover. She wrote on Tuesday: "10 years after my first Playboy appearance [in 1988], I was asked to do it again. As long as I...
Read More...
Ricky Martin is no longer livin' la vida loca in Miami, FL. After five years on the market, the Spanish heartthrob's home in the Sunshine State was sold for a whopping $10.6 million, Real Estalker reports. The 40-year-old singer — who is currently residing in NYC while performing in Broadway's Evita – was living large...
Read More...
The supermodel Bar Refaeli, 26, stripped down to nothing for her photo shoot for Elle Spain's latest issue. At times she was topless in only bikini bottoms, while in other shots, Bar went completely nude!
Read More...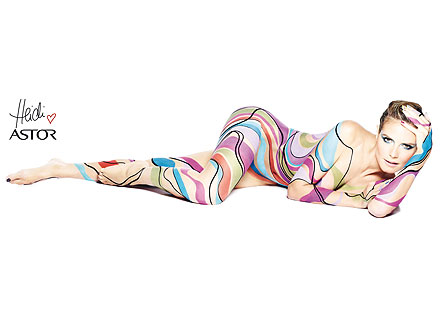 If there's one thing Heidi Klum will never be accused of, it's being shy. The 38-year-old supermodel posed in nothing but body paint for a new photo shoot, with only a few strategically placed limbs and the right angle keeping her modest. The new shoot is for Astor, a cosmetic line that is showing off their...
Read More...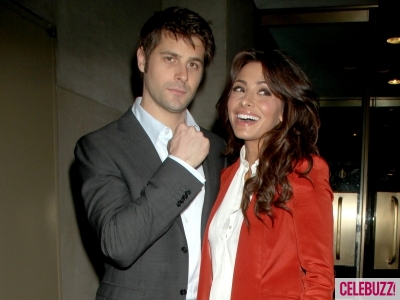 According to our calendars, Thursday April 26 is officially Hug An Australian Day. What better way to celebrate than with an official approval from Down Under by Ryan Johnson, the new hottie on Fairly Legal? Ryan tells Celebuzz he fully endorses the holiday (which he had never heard of until we told him). This is...
Read More...
Jack Osbourne is officially on diaper duty! HELLO! Magazine is reporting that the 26-year-old, who is the son of rock legend Ozzy Osbourne, and his girlfriend Lisa Stelly have welcomed their first child together. Weighing in at eight pounds, six ounces, they named their daughter Pearl. We're sure grandma Sharon Osbourne and auntie Kelly Osbourne will...
Read More...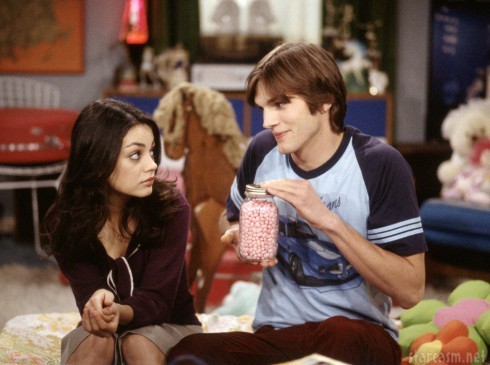 With rumors Tuesday that good friends Mila Kunis and Ashton Kutcher may be taking their friendship to the next level, it got Celebuzz thinking about successful celebrity couples that were friends before dating. Turns out, being friends first might actually work! From vampire sweethearts Robert Pattinson and Kristen Stewart to Ian Somerhalder and Nina Dobrev ...
Read More...
Celebuzz presented a Style Showdown to get your take on the one of the most famous, media-spun feuds in Hollywood: Jennifer Aniston versus Angelina Jolie. The actresses have been at the center of one of the biggest celebrity feuds ever since Jen and Brad Pitt ended and the romance between Angie and Brad began. No doubt...
Read More...
Although One Tree Hill ended earlier this month, one of the series' actresses is keeping busy by debuting her first country album! Jana Kramer, who starred as Alex Dupre on One Tree Hill, has shifted gears from TV to venturing out as a solo artist in the country music realm. Celebuzz brings you a sneak...
Read More...
She's leaving! Maybe not on a midnight train to Georgia, but legendary singer Gladys Knight was sent packing from Dancing With the Stars Tuesday evening after a relatively close Dance Dual against Roshon Fegan. The 67-year-old Motown legend certainly put up a good fight, dancing the jive for the judges' save; however, in the end...
Read More...
Since ancient times corals are believed to protect from misfortunes and illnesses, and stop bleeding. In Greece the coral represents happiness and even immortality. At the beginning of the Christian era, there was a great trade carried on in coral between the Mediterranean and India, where it was highly esteemed as a substance endowed with mysterious sacred properties. It is remarked by Pliny that, previous to the existence of the Indian demand, the Gauls were in the habit of using it for the ornamentation of their weapons of war and helmets; but in his day, so great was the Eastern demand, that it was very rarely seen even in the regions which produced it. Among the Romans branches of coral were hung around children's necks to preserve them from danger, and the substance had many medicinal virtues attributed to it. A belief in its potency as a charm continued to be entertained throughout medieval times; and even early in the 20th century in Italy was worn as a preservative from the evil eye, and by females as a cure for sterility.
Read More...
Showing Posts 81 - 100 of 125
|
Last Page
Jump to page