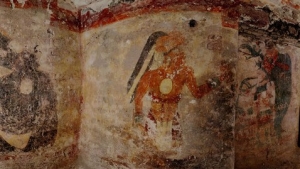 Archaeologists have found a small room in Mayan ruins where royal scribes apparently used walls like a blackboard to keep track of astronomical records and the society's intricate calendar some 1,200 years ago.
Read More...
Stephen Hawking suspects radiation feedback would collapse any wormholes scientists managed to expand to useable sizes, rendering them useless for actual travel. But there's another way - navigating the variable rivers of time.
Read More...
There's breaking news, and it's not good news: Watching porn is bad for you. What could be bad about a little Lawrence of a Labia or The Wadfather?
Read More...
It's been a rollercoaster year for The CW's Nikita (Fridays at 8 p.m. ET). Despite a consistently compelling second season, the cerebral action series was considered to be a long shot for renewal right up until last week's announcement of a Season 3 pick-up.
Read More...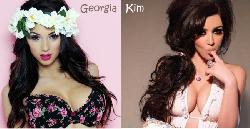 If you thought Khloe Kardashian and Kourtney Kardashian looked like their sister Kim Kardashian, think again. Huffingtonpost found someone who bears an even stronger resemblance to the reality star - but apparently even sexier.
Read More...
A judge has ordered football legend Deion Sanders to pay $10,550 in monthly child support to his estranged wife, Pilar, TMZ reported Tuesday.
Read More...
Elin Nordegren is reportedly single again.
Read More...
Mary Kennedy, the estranged wife of Robert F. Kennedy Jr, has been found dead in her Bedford, New York home, TMZ reports.
Read More...
God couldn't be everywhere so he created mothers!
Read More...
The weeks before HBO's new show Girls premiered it seemed like everyone had an opinion, especially about the show's authenticity. There was talk of the sex scenes feeling real (or not, or that not being the point) and of the bodies of those having sex being real.
Read More...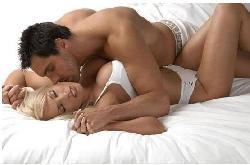 Move over, chocolate and oysters, there's a new aphrodisiac in town: pomegranate juice. A study at Queen Margaret University in Edinburgh tested 58 volunteers between the ages of 21 and 64, and, boy oh boy, did they get hot and bothered for this one. In all seriousness, the researchers found elevated levels of testosterone in both sexes after administering consistent doses of pomegranate juice over a two-week span. For both sexes, testosterone is crucial to raising sexual desire. The subjects saw an increase in testosterone ranging between 16% and 30% and some other useful side effects were noticed, too. Both sexes saw a drop in blood pressure and an increase in positivity as negative emotions decreased. If only the juice could wash away disgusting thoughts of a nude Octomom from our lives, too. Previous studies have shown that pomegranates are also full of antioxidants known to battle cancer, fight heart disease and improve blood circulation. Pomegranate martinis, anyone?
Read More...
The children woke at 6:45 this morning. There was some hand-to-hand combat. I made them hot chocolate, but it boiled over and flooded the stove while I was busy trying to staunch somebody's screams. A couple of times, I turned bright purple and did my Robert De Niro in Taxi Driver impression on a terrified child. All this happened before 8:00 a.m. Every now and then I got a quiet moment to reflect that most of my neighbors were asleep, unless our screams had woken them (it was a public holiday here in France, where I live). It was a worse morning than usual, but the kind that happens about once a week. One thing keeps me going during moments like this: the hope that my adult life will have a third act of total freedom. I suspect that most modern fathers share this fantasy.
Read More...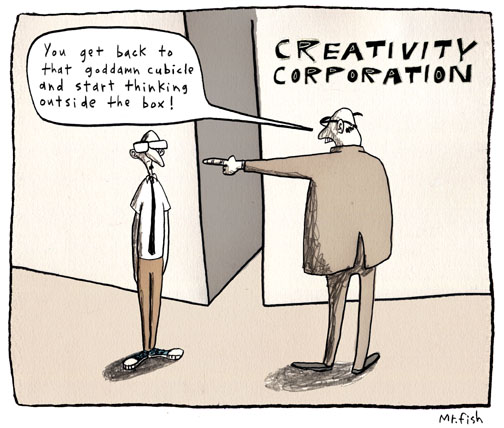 Each name is a sound, unique vibration that gives us our individuality, the way we speak to people, and what's more important the way we feel about ourselves and our life. John is more cooperative than Larry, Jessica is more creative than Dorothy. Jerry is more settle and grounded than Frank. By the way we name our children you can understand the top priorities of our society and tendencies of our social life.
Read More...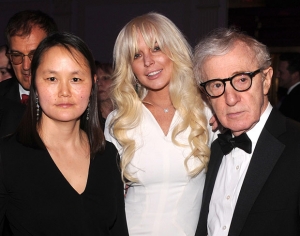 It's every actress' dream to land a role in a film directed by the likes of Woody Allen, and Lindsay Lohan may be well on her way. The Mean Girls star, 25, was seen dining with the Oscar winner, 76, and his wife Soon-Yi Previn at the Phillippe Restaurant on the Upper East Side in...
Read More...
Lindsay Lohan sparked rumors last week when she was spotted out and about with former flame Samantha Ronson in New York City. Although a source close to the troubled actress denied that they were back together as a couple, many can't help but to wonder if LiLo, 25, is trying to rekindle their romance.
Read More...
This season of Donald Trump's Celebrity Apprentice might be nearing an end — with Aresenio Hall, Aubrey O'Day and Clay Aiken in the final three — but off the screen, the drama is far from over! One of the more vicious feuds is between the Queen of Mean Lisa Lampanelli, 50, and former Miss Universe...
Read More...
Claws out, little monsters! Lady Gaga is back! The Mother Monster recently kicked off her world tour in Seoul, South Korea and receive record-breaking attendance. In celebration of headlining the second highest attended concert in the country's history, Gaga, 26, threw out her own "no media" clause and tweeted a snapshot from the Born This...
Read More...
After finding out that Ashton Kutcher was Mila Kunis' first kiss (on camera, no less), Celebuzz did some digging and found what we believe to be is the first famed lip lock Kunis is referring to — it was in 1998 on the set of That '70s Show. Mila was only 15 at the time! Take...
Read More...
She makes such a lovely bride, Mariah Carey decided to do it all over again! As per their tradition, she and Nick Cannon renewed their vows on their wedding anniversary — making this her sixth walk down the aisle! She and Nick celebrate their fourth anniversary this year. That's five times as a couple plus...
Read More...
As the one year anniversary of the Royal Wedding between Prince William and Kate Middleton draws near, Celebuzz is taking a page from our sister site SOCIALITE LIFE with an excerpt of their exclusive with royal expert Victoria Arbiter, who recently took part in ITV's special, Kate And William: One Year On, airing May 1st...
Read More...
Showing Posts 61 - 80 of 125
|
Last Page
Jump to page