Why Can't I Get Compatibility Reading With The Joker?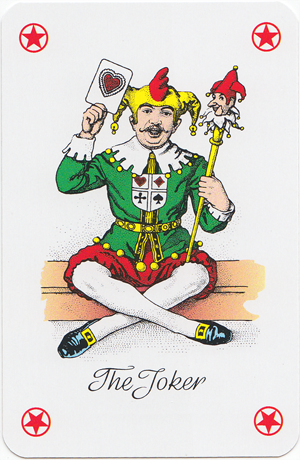 ... Why can't I get compatibility reading with the Joker?
Joker card is the strangest cards in the deck. In Taro it stands for the Fool – the statement of the One Force, the NO THING (0) yet everything to all men – Eternal Energy and Infinite. It is all seasons, all forms, all activities.
There is only one birthday December, 31th, ruled by Saturn. There are no readings or compatibility charts can be done for natives of this card. As a fact, they can be anything they want. The freedom of choice is given to them by birthright.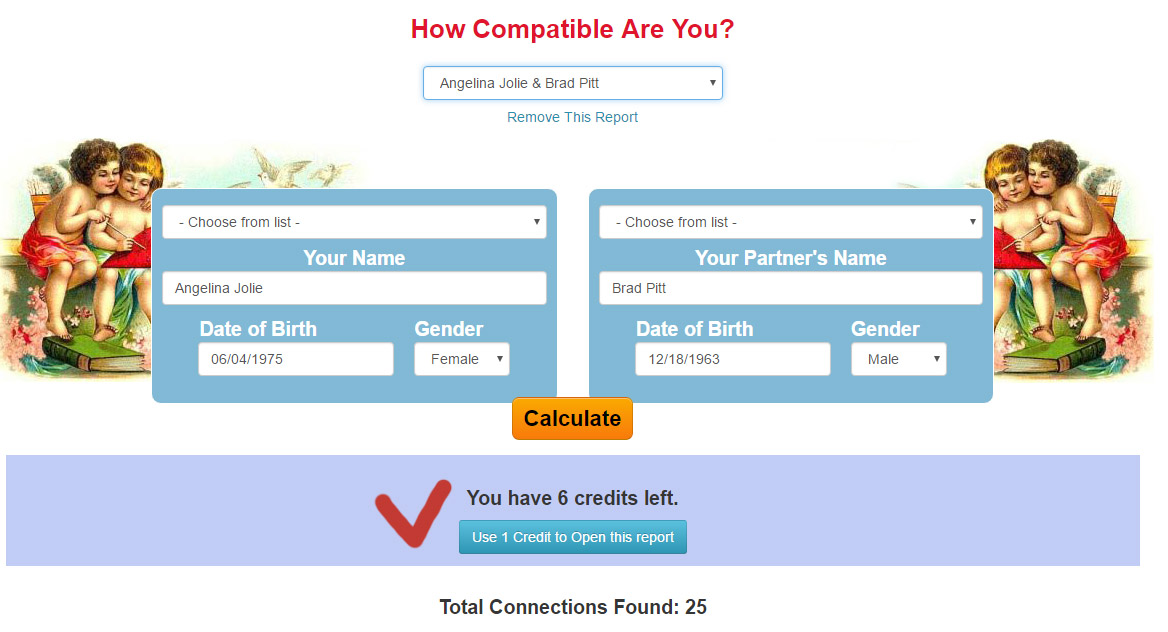 Use love compatibility report credits in four easy steps. Read More...
What is Your Birth Card?
Enter your birth day and find out who you are.
Your Destiny: Major Themes
What destiny has in stock for you? Are you a potential millionaire and not know about it? What is your prime motivation in life and how to use to achieve success?
People Saying
This Really Reflects me
November 19, 2019 23:39
Very true
November 18, 2019 20:07
This is my sister all the way.
November 17, 2019 18:53
This is me
November 13, 2019 20:51
Who is Sandra and also is gemini?
November 12, 2019 20:31
That is so true ,I never love my name until I have read it in the Bible how many times it mention and how important it is.
November 12, 2019 19:58
Yep
November 12, 2019 18:08
This is spot on about me.. Italian meaning of Carolyn is strong and she knows
November 12, 2019 17:16
Wow so true
November 8, 2019 2:02
This takes too long to load after typing up everything.
November 6, 2019 6:29
Topics
Astrology
Celebrities
Culture
Dating
Destiny Cards
Gossip & Rumors
Lifestyle
Love Compatibility
Marriage
Numerology
Phenomenon
Psychology
Questions & Answers
Relationships
Science & Tech
Society
Useful Tips
World