Personal Day In Numerology
To find your Personal Day, add double digits of your personal year and the calendar month and the calendar day.
For example, if Jessica was born on September, 11 1968, her personal day for July, 1 2012 is 32/5.
7 (Calendar Month) + 24 (Personal Year) + 1 (Calendar Day) = 32/5
3 + 2 = 5
Don't forget the Universal vibration, which is like a tide that carries everybody out or in, but remember that your individual world is of your making, and if you live top-side of your vibrations, you have, do and are everything you want.
Your Personal Day - Check Yourself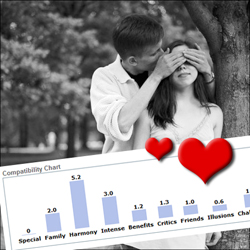 Love compatibility chart is the best way to see how your relationship works. Read More...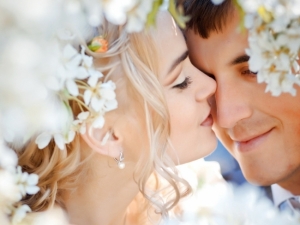 One statistical constant in national demographic statistics is the so-called seven-year itch. Does science has tools to measure Romantic Love, and what can we do to make right choices. Read More...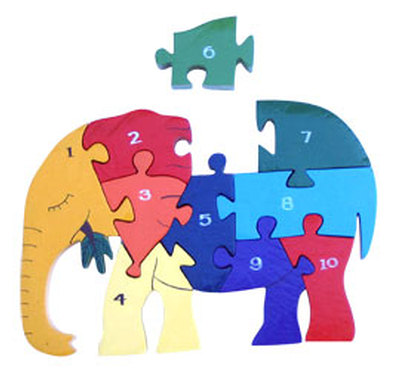 The sciences of the Destiny Cards, Astrology, Numerology, and Tarot are interlocking pieces of the vast puzzle of existence. Read More...
Why does a week have seven days? Even though it would be perfectly possible to imagine a week having five, six or even eleven days, most cultures in the world have seven-day weeks. The reason for this is that... Read More...
What is Your Birth Card?
Enter your birth day and find out who you are.
Your Destiny: Major Themes
What destiny has in stock for you? Are you a potential millionaire and not know about it? What is your prime motivation in life and how to use to achieve success?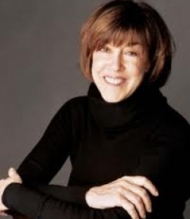 The desire to get married is a basic and primal instinct in women. It's followed by another basic and primal instinct: the desire to be single again.
- Nora Ephron
People Saying
So me
July 10, 2019 12:03
So true
July 9, 2019 20:39
Glory to God:-)
July 8, 2019 4:33
This is so me ....wow
July 7, 2019 16:24
My name is Sonia Effah and it really true about me. I love being me and I will always be.
July 6, 2019 23:40
The real sense of the data.
July 6, 2019 18:54
I'm Gayathri Suresh I'm lucky and so happy to have this name. The meaning of my name described in this site is exactly what I possess in 'MY LIFE'. I was so exited and wondered when I read this.
July 6, 2019 14:22
I can predict my life and see goodies.
July 4, 2019 15:13
Very, very true
July 3, 2019 7:38
My man said "oh shit that's you baby
July 1, 2019 6:55
Topics
Astrology
Celebrities
Culture
Dating
Destiny Cards
Gossip & Rumors
Lifestyle
Love Compatibility
Marriage
Numerology
Phenomenon
Psychology
Questions & Answers
Relationships
Science & Tech
Society
Useful Tips
World