Decanate Cards
The Decans are 36 groups of stars (small constellations) which rise consecutively on the horizon throughout each earth rotation. Since a new decan appears every ten days, the ancient Greeks called them dekanoi (pl. of dekanos) or "tenths". In Vedic astrology, each sign of the zodiac (30 deg.) is divided by three decans, 10 degrees each. There is the trinal calculation which utilizes the elemental trines to each sign. Each decan has its planetary ruling planet or planets.

To find Decanate cards, we use the same method as with the planetary ruling cards. All we need to know is planets that rule the Decan of our Sun placement (in the astrological birth chart). It can be one or two ruling planets, and therefore one or two decanate cards (see table below).

Please, note that dates below ruling planets of each decan are approximate. To be precise, you need to find the actual degree of your Sun placement in your astrological birth chart.

Now you can calculate your astrological birth chart for FREE and find out your exact Decanate Cards immediately - start with your birth chart


Sign
First Decan 0° – 10°
Second Decan 10° – 20°
Third Decan 20° – 30°
Aries
Mars, Pluto R

March 21-30

Sun

March 31 - April 9

Jupiter, Neptune R

April 10-19

Taurus
Venus R

April 20-30

Mercury

May 1-10

Saturn

May 11-20

Gemini
Mercury R

May 21-31

Venus

June 1-10

Saturn, Uranus

June 11-21

Cancer
Moon

June 22 – July 1

Pluto, Mars R

July 2-11

Neptune, Jupiter R

July 12-22

Leo
Sun

July 23 - August 1

Jupiter, Neptune R

August 2-12

Mars, Pluto R

August 13-22

Virgo
Mercury

August 23 - September 2

Saturn

September 3-12

Venus

September 13-22

Libra
Venus

September 23 – October 2

Uranus, Saturn R

October 3-12

Mercury R

October 13-23

Scorpio
Pluto, Mars R

October 24 - November 2

Neptune, Jupiter R

November 3 - 12

Moon

November 13-22

Sagittarius
Jupiter, Neptune R

November 23 - December 2

Mars, Pluto R

December 3 - 12

Sun

December 13-21

Capricorn
Saturn

December 22-31

Venus R

January 1-10

Mercury

January 11-20

Aquarius
Uranus, Saturn R

January 21-30

Mercury R

January 31 – February 9

Venus

February 10-18

Pisces
Neptune, Jupiter R

February 19-29

Moon

March 1-10

Pluto, Mars R

March 11-20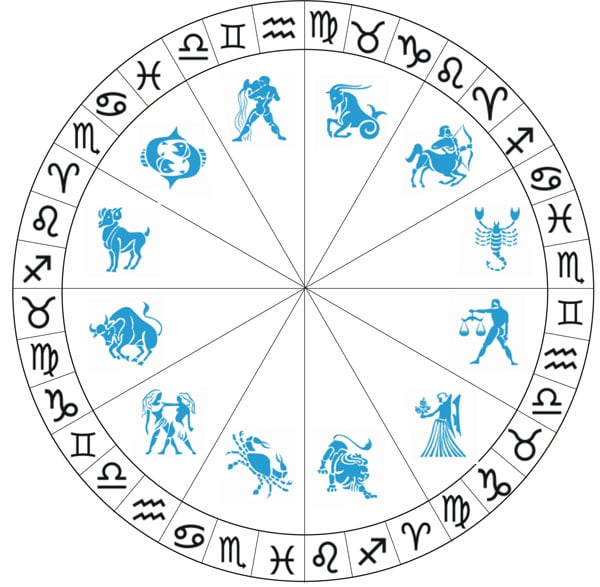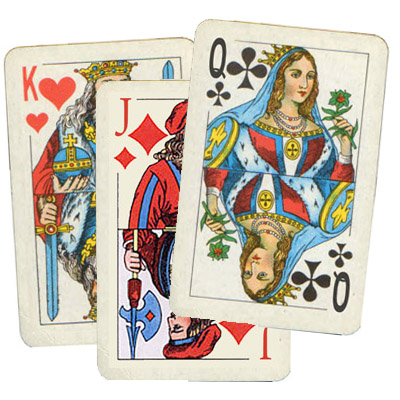 The playing cards have been there for centuries; It is the most fun and affordable hobby. There are thousands of things you can do with cards. You can play on your own (solitaire) or in a company. Read More...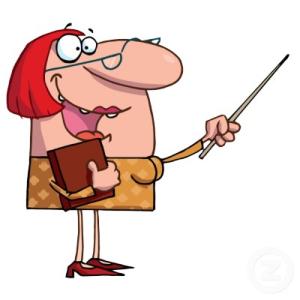 If you have already seen your love compatibility report (free initial, or Delux), you may wonder about small blue bar of the compatibility chart with a subtitle "Karmic Lessons". Lessons in a context of Love sound sour enough even without prefix. Read More...
Sadness is poetic. You are lucky to live sad moments. Read More...
Peculiar qualities of seven most unusual cards in the deck. Being a king of strangers doesn't mean you can lazy-cow your eccentricities into flattering ego-extremes. It takes more than the paradise of individuality to finance development in the heart of Manhattan. Read More...
What is Your Birth Card?
Enter your birth day and find out who you are.
Your Destiny: Major Themes
What destiny has in stock for you? Are you a potential millionaire and not know about it? What is your prime motivation in life and how to use to achieve success?
People Saying
I really happy today to my name meaning
July 16, 2019 20:39
Yeah its that me
July 15, 2019 22:51
I agree Pamela's , it's all true, even for me, now I understand my name and me
July 15, 2019 15:01
Hello all Pamela's , hugs
July 15, 2019 14:57
I like what my name means, I'm proud to be a Pamela, I was born being French German , Irish , Russian and English, and born on January 27 1967,
July 15, 2019 14:55
Indeed
July 15, 2019 8:43
Wow!! Love my name like crazy. I think I will like to named all my kids Darlington
July 15, 2019 4:40
Diko mawari may meaning pala ang name ko,totoo pa tlga lahat, nkakataba ng puso
July 14, 2019 22:33
thank God that my daddy name me francis,That why am like this thats definitely my lifestar
July 14, 2019 9:25
spot on. wow
July 13, 2019 0:34
Topics
Astrology
Celebrities
Culture
Dating
Destiny Cards
Gossip & Rumors
Lifestyle
Love Compatibility
Marriage
Numerology
Phenomenon
Psychology
Questions & Answers
Relationships
Science & Tech
Society
Useful Tips
World