Robert Kardashian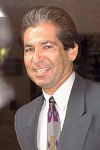 Robert George Kardashian gained national recognition as O. J. Simpson's friend and defense attorney during the latter's 1995 murder trial. Kardashian earned a law degree from the University of San Diego School of Law and practiced for about a decade; after that, he went into business.

Kardashian and Simpson first met in the early 1970s and became close friends.
Simpson stayed in Kardashian's house during the days following the June 12, 1994, murders of Nicole Brown Simpson and Ronald Goldman. Kardashian was the man seen carrying Simpson's garment bag the day that Simpson flew back from Chicago. Prosecutors speculated that the bag may have contained Simpson's bloody clothes or the murder weapon.

Simpson failed to turn himself in at 11 a.m. on June 17, 1994, and Kardashian read a letter by Simpson to the collected media. The letter was interpreted by many as a suicide note.

Simpson was charged with the murders and subsequently acquitted of all criminal charges in a controversial criminal trial. Kardashian had let his license to practice law become inactive before the Simpson case. He reactivated his license to aid in Simpson's defense as a volunteer assistant on his legal team. He sat by Simpson throughout the trial.

The New York Times reported that, "Mr. Kardashian said in a 1996 ABC interview that he questioned Mr. Simpson's innocence: 'I have doubts. The blood evidence is the biggest thorn in my side; that causes me the greatest problems. So I struggle with the blood evidence.'"

Birth Card
Birthday: February 22, 1944
Three of Diamonds Life Path: 42/6 Attitude: 24/6
Robert Kardashian Personal Life
---
---
What is Your Birth Card?
Enter your birth day and find out who you are.
Your Destiny: Major Themes
What destiny has in stock for you? Are you a potential millionaire and not know about it? What is your prime motivation in life and how to use to achieve success?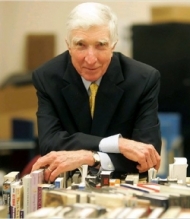 Existence itself does not feel horrible; it feels like an ecstasy, rather, which we have only to be still to experience.
- John Updike
People Saying
IT IS REALY ME
February 20, 2019 9:41
That's me for sure. Love it.
February 20, 2019 8:27
it is really me
February 20, 2019 7:00
Terry certainly of course yes that me !
February 20, 2019 2:48
Above noble qualities are quite true in the persons I have come acrosss especially, female doctors of medicine.
February 20, 2019 1:38
My mom is a 3 of diamonds, my sister is a 4 of diamonds, and I am a 5 of diamonds. Thats very common in families as well to be all in line.
February 20, 2019 0:48
ILU SAMURA UZ**R
February 19, 2019 19:55
My God this is so Me!
February 19, 2019 18:09
thats my lola
February 19, 2019 13:09
reason I am here tomorrow is my value education paper...........
February 19, 2019 12:58
Topics
Astrology
Celebrities
Culture
Dating
Destiny Cards
Gossip & Rumors
Lifestyle
Love Compatibility
Marriage
Numerology
Phenomenon
Psychology
Questions & Answers
Relationships
Science & Tech
Society
Useful Tips
World