Mimi Rogers

Miriam "Mimi" Rogers is an American movie actress and competitive poker player. Her early roles included a 1981 appearance in Hill Street Blues as a love interest for officer Andy Renko (Charles Haid), Blue Skies Again with Harry Hamlin in 1983, and playing the daughter of Hoyt Axton in the TV series The Rousters (1983-1984) starring Chad Everett and Jim Varney. Rogers' breakthrough role was opposite Tom Berenger in Someone to Watch Over Me (1987). She starred in a religious drama The Rapture (1991) as well as Full Body Massage (1995). She appeared in sci-fi films such as Lost in Space (1998) as well as the television series The X-Files (1998-1999) as Diana Fowley. She appeared as the mother of Vanessa Kensington (Elizabeth Hurley) in Austin Powers: International Man of Mystery (1997), and in the final season of Dawson's Creek (1998) she played the mother of Jen Lindley (Michelle Williams). In 2006 she starred in a Fox sitcom, The Loop, and in 2010 guest starred in long-running animated sitcom King of the Hill. Also made an appearance as the mother of a child smitten with Alan's son, Jake, on one episode of "Two and a Half Men".

Birth Card
Birthday: January 27, 1956
King of Clubs Life Path: 49/13/4 Attitude: 28/10/1
Mimi Rogers Personal Life
---
---
What is Your Birth Card?
Enter your birth day and find out who you are.
Your Destiny: Major Themes
What destiny has in stock for you? Are you a potential millionaire and not know about it? What is your prime motivation in life and how to use to achieve success?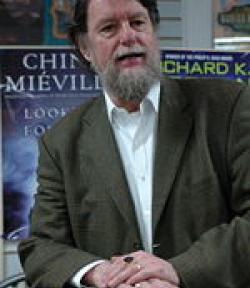 Any fool knows men and women think differently at times, but the biggest difference is this. Men forget, but never forgive; women forgive, but never forget.
- Robert Jordan
People Saying
I really happy today to my name meaning
July 16, 2019 20:39
Yeah its that me
July 15, 2019 22:51
I agree Pamela's , it's all true, even for me, now I understand my name and me
July 15, 2019 15:01
Hello all Pamela's , hugs
July 15, 2019 14:57
I like what my name means, I'm proud to be a Pamela, I was born being French German , Irish , Russian and English, and born on January 27 1967,
July 15, 2019 14:55
Indeed
July 15, 2019 8:43
Wow!! Love my name like crazy. I think I will like to named all my kids Darlington
July 15, 2019 4:40
Diko mawari may meaning pala ang name ko,totoo pa tlga lahat, nkakataba ng puso
July 14, 2019 22:33
thank God that my daddy name me francis,That why am like this thats definitely my lifestar
July 14, 2019 9:25
spot on. wow
July 13, 2019 0:34
Topics
Astrology
Celebrities
Culture
Dating
Destiny Cards
Gossip & Rumors
Lifestyle
Love Compatibility
Marriage
Numerology
Phenomenon
Psychology
Questions & Answers
Relationships
Science & Tech
Society
Useful Tips
World