What is Your Birth Card?
Enter your birth day and find out who you are.
Your Destiny: Major Themes
What destiny has in stock for you? Are you a potential millionaire and not know about it? What is your prime motivation in life and how to use to achieve success?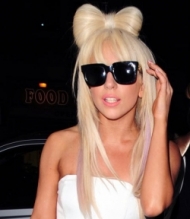 Trust is like a mirror, you can fix it if it's broken, but you can still see the crack in that mother fucker's reflection.
- Lady Gaga
People Saying
I strongly agree!
May 18, 2019 19:53
Am so proud of my name
May 18, 2019 15:16
wow!!!!!
May 18, 2019 11:50
i feel like im reading my biography
May 17, 2019 21:56
Yep! Wow!
May 16, 2019 18:58
woooow this is me....
May 16, 2019 7:53
Sadly no place/town/city came up for me where I could be myself or as a best city for me.
May 15, 2019 7:08
This is goodSounds like me
May 14, 2019 18:52
This is truly me,
May 14, 2019 7:21
Wow! that is so accurate it creeps me out.
May 12, 2019 14:55
Topics
Astrology
Celebrities
Culture
Dating
Destiny Cards
Gossip & Rumors
Lifestyle
Love Compatibility
Marriage
Numerology
Phenomenon
Psychology
Questions & Answers
Relationships
Science & Tech
Society
Useful Tips
World