In mythology, Mercury (Hermes in Greek mythology) is a messenger, the god of trade and the guide to the Underworld. He is also the patron of boundaries and of the travelers who cross them, of shepherds and cowherds, of the cunning of thieves, of orators and wit, of literature and poets, of athletics and sports, of weights and measures, of invention, and of commerce in general.
Read More...
Have you ever caught yourself comparing your current date to someone from your past? The comparison is a natural part of a human nature. Of course, no one likes to be compared. If fact, the best way to build successful relationships is to never compare your partner to your exes up laud. But how to stop your inner voice from comparing people over and over again?
Read More...
If you believe yourself unfortunate, because you have "loved and lost," perish the thought. One who has loved truly, can never lose entirely. Love is whimsical and temperamental. Its nature is ephemeral, and transitory. It comes when it pleases, and goes away without warning. Accept and enjoy it while it remains, but spend no time worrying about its departure. Worry will never bring it back.
Read More...
If you have Pluto (Challenge) in your relationship chart, learning the Greek myth about Hades (Pluto) - the God of the Underworld and beautiful Persephone can help you to understand things you will experience with your partner.
Read More...
Move over, chocolate and oysters, there's a new aphrodisiac in town: pomegranate juice. A study at Queen Margaret University in Edinburgh tested 58 volunteers between the ages of 21 and 64, and, boy oh boy, did they get hot and bothered for this one. In all seriousness, the researchers found elevated levels of testosterone in both sexes after administering consistent doses of pomegranate juice over a two-week span. For both sexes, testosterone is crucial to raising sexual desire. The subjects saw an increase in testosterone ranging between 16% and 30% and some other useful side effects were noticed, too. Both sexes saw a drop in blood pressure and an increase in positivity as negative emotions decreased. If only the juice could wash away disgusting thoughts of a nude Octomom from our lives, too. Previous studies have shown that pomegranates are also full of antioxidants known to battle cancer, fight heart disease and improve blood circulation. Pomegranate martinis, anyone?
Read More...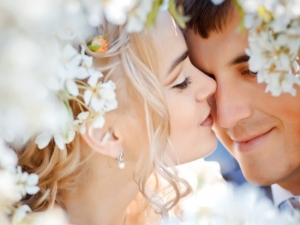 One statistical constant in national demographic statistics is the so-called seven-year itch. Does science has tools to measure Romantic Love, and what can we do to make right choices.
Read More...
If you want to improve your communication skills, a good place to start is to figure out a "scope of action." Like with any other activity that involves more than one person, the prime objective of communication is not a communication itself but the establishment of proper understanding with another party. There are three elements of understanding:
Read More...
Showing Posts 1 - 7 of 7