The Quickest And Easiest Way To Turn Her On
Move over, chocolate and oysters, there's a new aphrodisiac in town: pomegranate juice. A study at Queen Margaret University in Edinburgh tested 58 volunteers between the ages of 21 and 64, and, boy oh boy, did they get hot and bothered for this one. In all seriousness, the researchers found elevated levels of testosterone in both sexes after administering consistent doses of pomegranate juice over a two-week span. For both sexes, testosterone is crucial to raising sexual desire. The subjects saw an increase in testosterone ranging between 16% and 30% and some other useful side effects were noticed, too. Both sexes saw a drop in blood pressure and an increase in positivity as negative emotions decreased. If only the juice could wash away disgusting thoughts of a nude Octomom from our lives, too. Previous studies have shown that pomegranates are also full of antioxidants known to battle cancer, fight heart disease and improve blood circulation. Pomegranate martinis, anyone?
Read More
What is Your Birth Card?
Enter your birth day and find out who you are.
Your Destiny: Major Themes
What destiny has in stock for you? Are you a potential millionaire and not know about it? What is your prime motivation in life and how to use to achieve success?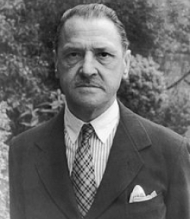 One can be very much in love with a woman without wishing to spend the rest of one's life with her.
- William Somerset Maugham
People Saying
In God's will
December 23, 2020 9:00
That is me, totally and incredibly
December 20, 2020 14:38
Funny but it's all true
November 25, 2020 17:19
Where did this research come from?
November 11, 2020 8:29
Topics
Astrology
Celebrities
Culture
Dating
Destiny Cards
Gossip & Rumors
Lifestyle
Love Compatibility
Marriage
Numerology
Phenomenon
Psychology
Questions & Answers
Relationships
Science & Tech
Society
Useful Tips
World