Phyllis Diller

Phyllis Diller created a stage persona of a wild-haired, eccentrically dressed housewife who made self-deprecating jokes about her age and appearance, her terrible cooking, and a husband named "Fang", while pretending to smoke from a long cigarette holder. Diller's signature was her unusual laugh.
Birth Card
Birthday: July 17, 1917
Jack of Clubs Life Path: 42/6 Attitude: 24/6
"Women want men, careers, money, children, friends, luxury, comfort, independence, freedom, respect, love, and a three-dollar pantyhose that won't run."
More
Phyllis Diller Quotes
Jack of Clubs Quotes
---
---
What is Your Birth Card?
Enter your birth day and find out who you are.
Your Destiny: Major Themes
What destiny has in stock for you? Are you a potential millionaire and not know about it? What is your prime motivation in life and how to use to achieve success?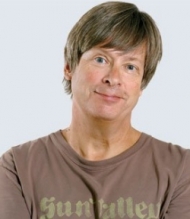 It is a well-documented fact that guys will not ask for directions. This is a biological thing. This is why it takes several million sperm cells...
- Dave Barry
People Saying
In God's will
December 23, 2020 9:00
That is me, totally and incredibly
December 20, 2020 14:38
Funny but it's all true
November 25, 2020 17:19
Where did this research come from?
November 11, 2020 8:29
Topics
Astrology
Celebrities
Culture
Dating
Destiny Cards
Gossip & Rumors
Lifestyle
Love Compatibility
Marriage
Numerology
Phenomenon
Psychology
Questions & Answers
Relationships
Science & Tech
Society
Useful Tips
World